Lexus GX470 - Updated RAM Phone Mount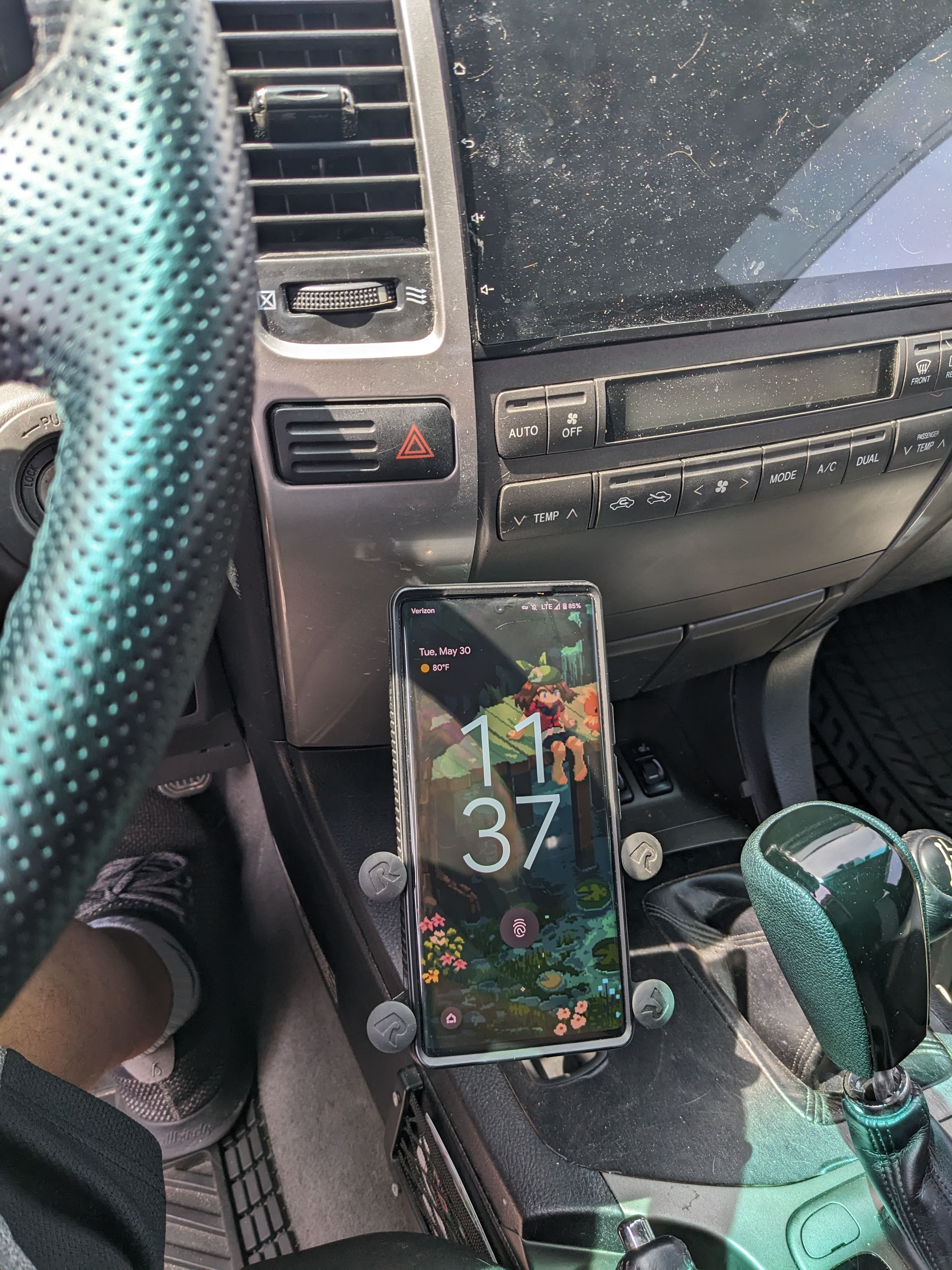 I've updated my old phone mount solution for the GX470, still utilizing the RAM mount, but now it also uses the blank cover when I removed my air suspension.
The previous option of having the RAM mount on the A-pillar was OK but blocked some of my vision, I'd rather obscure less of my windshield if possible.
Parts Used:
Rubber spacer, washer, bolts from my toolbox
This involves drilling a hole in the console box cover, running the RAM screw and ball through it and securing it from the bottom. Then just arrange your arm and X-Grip holder as needed.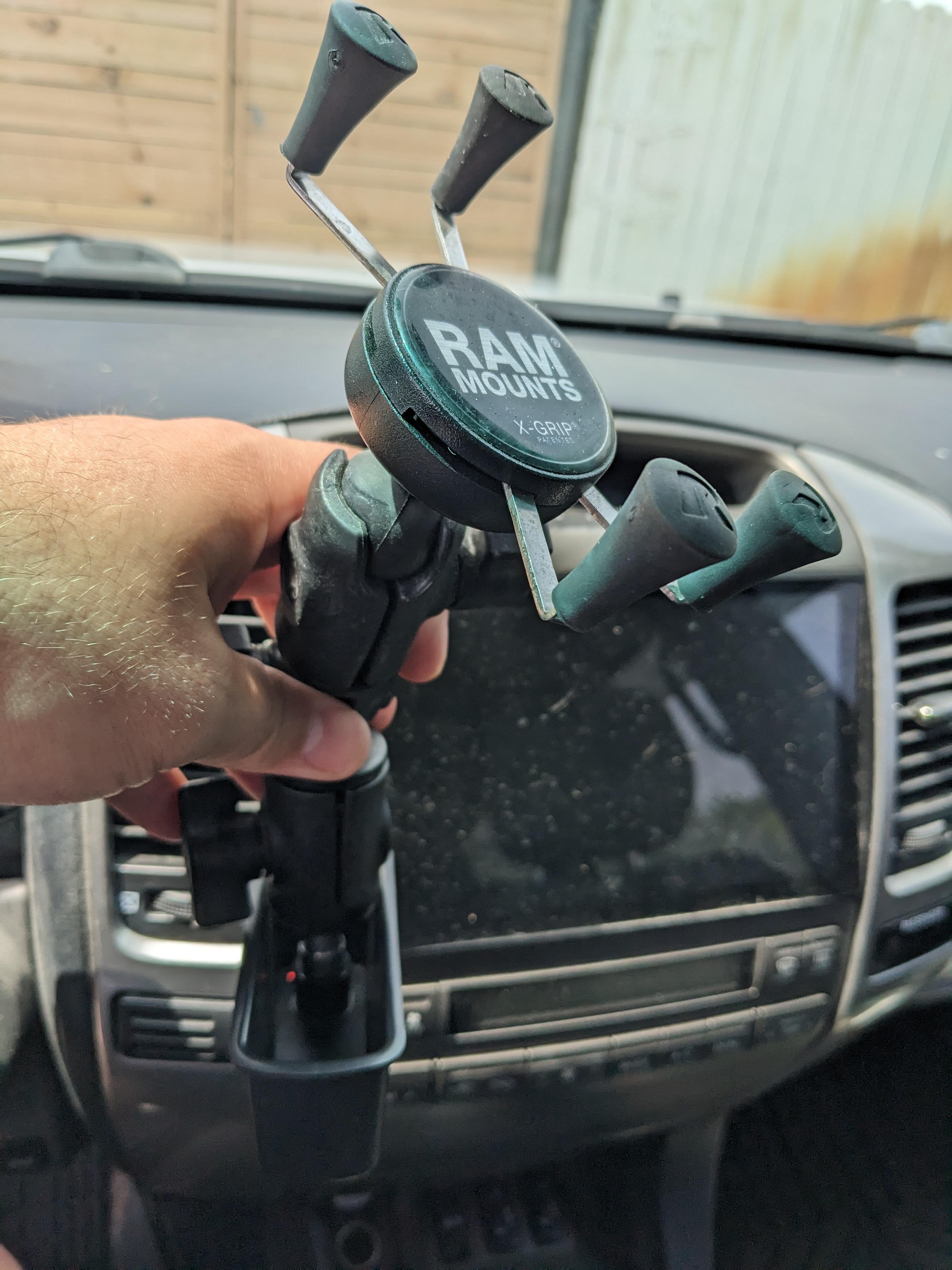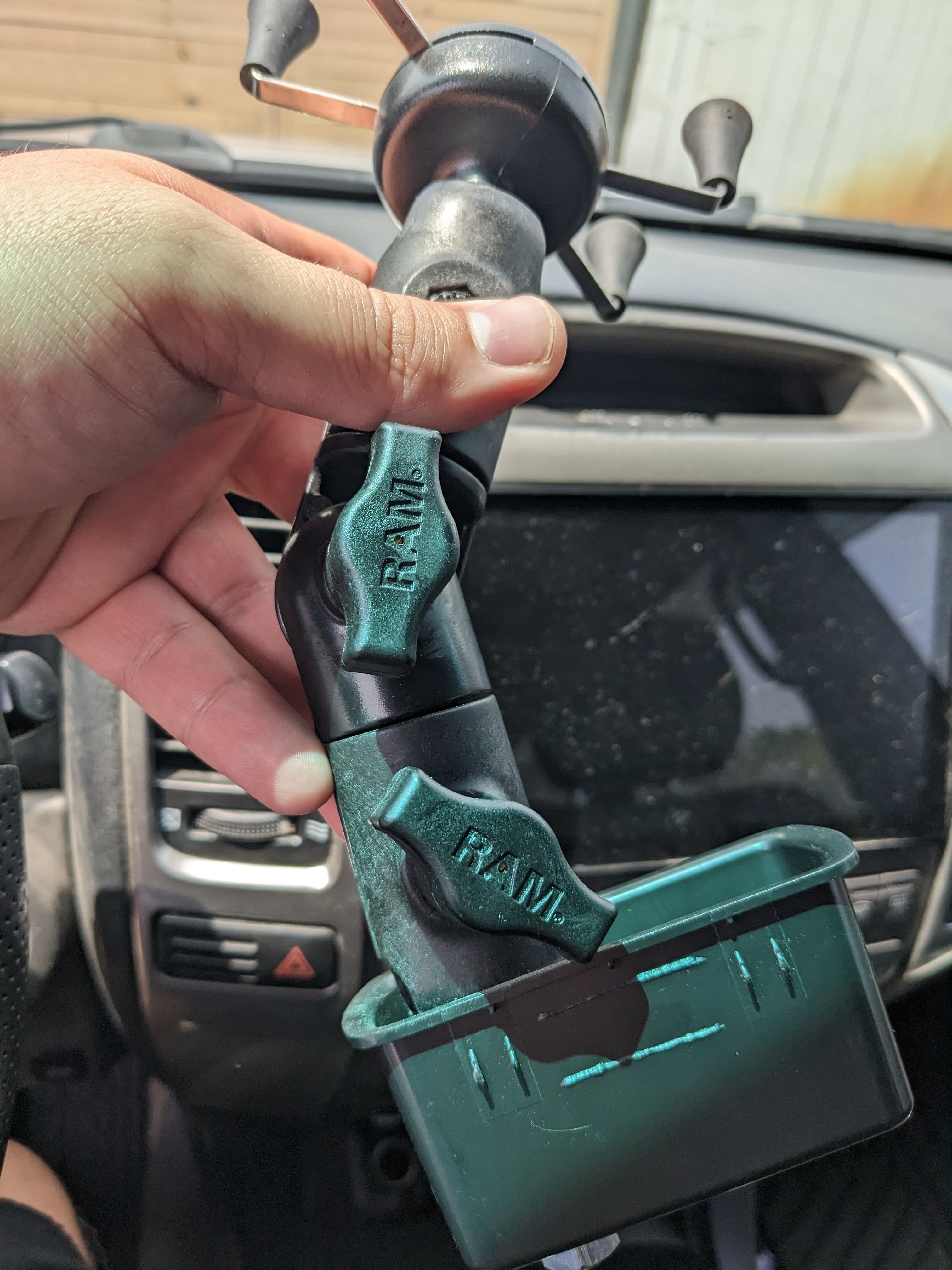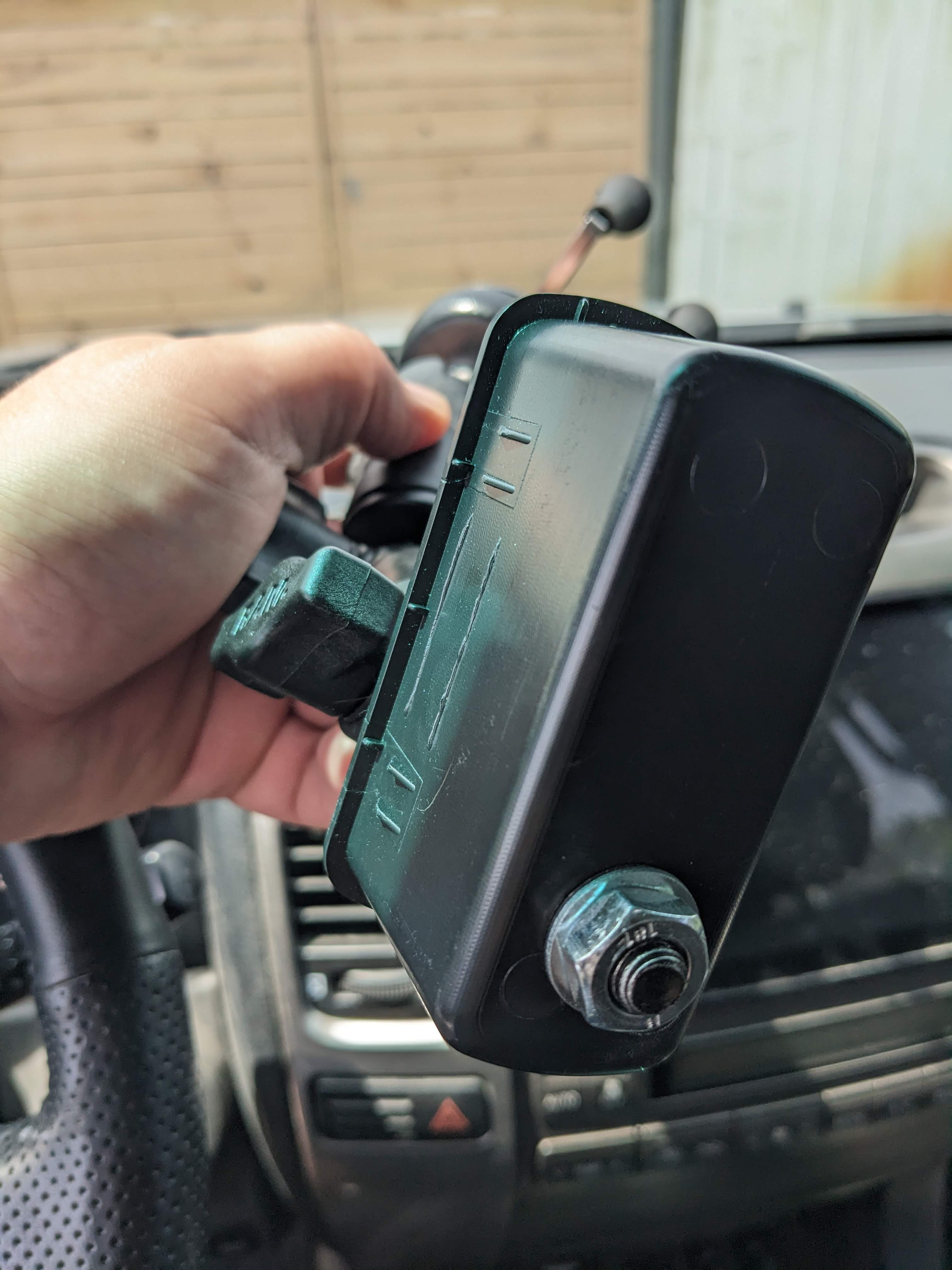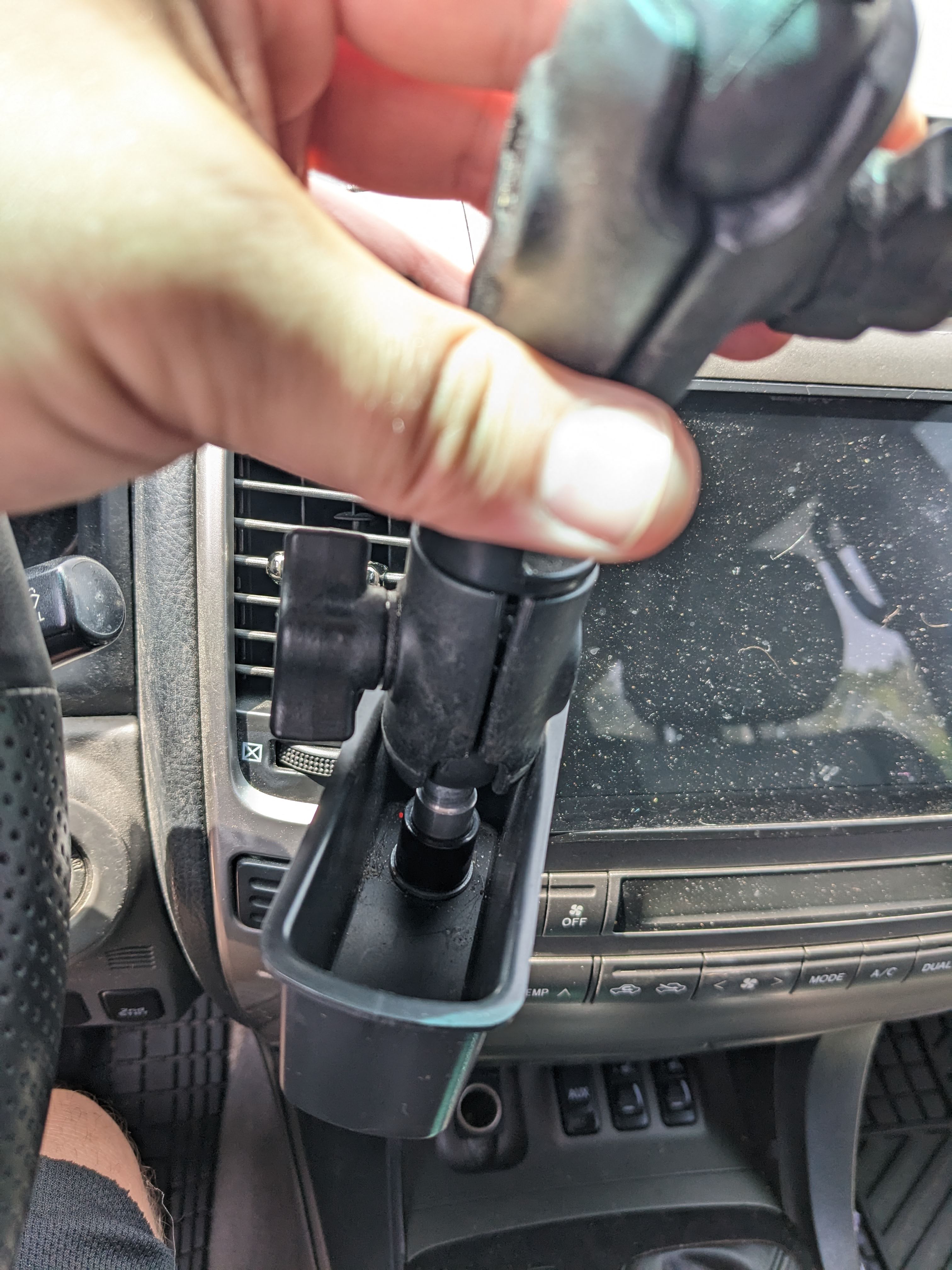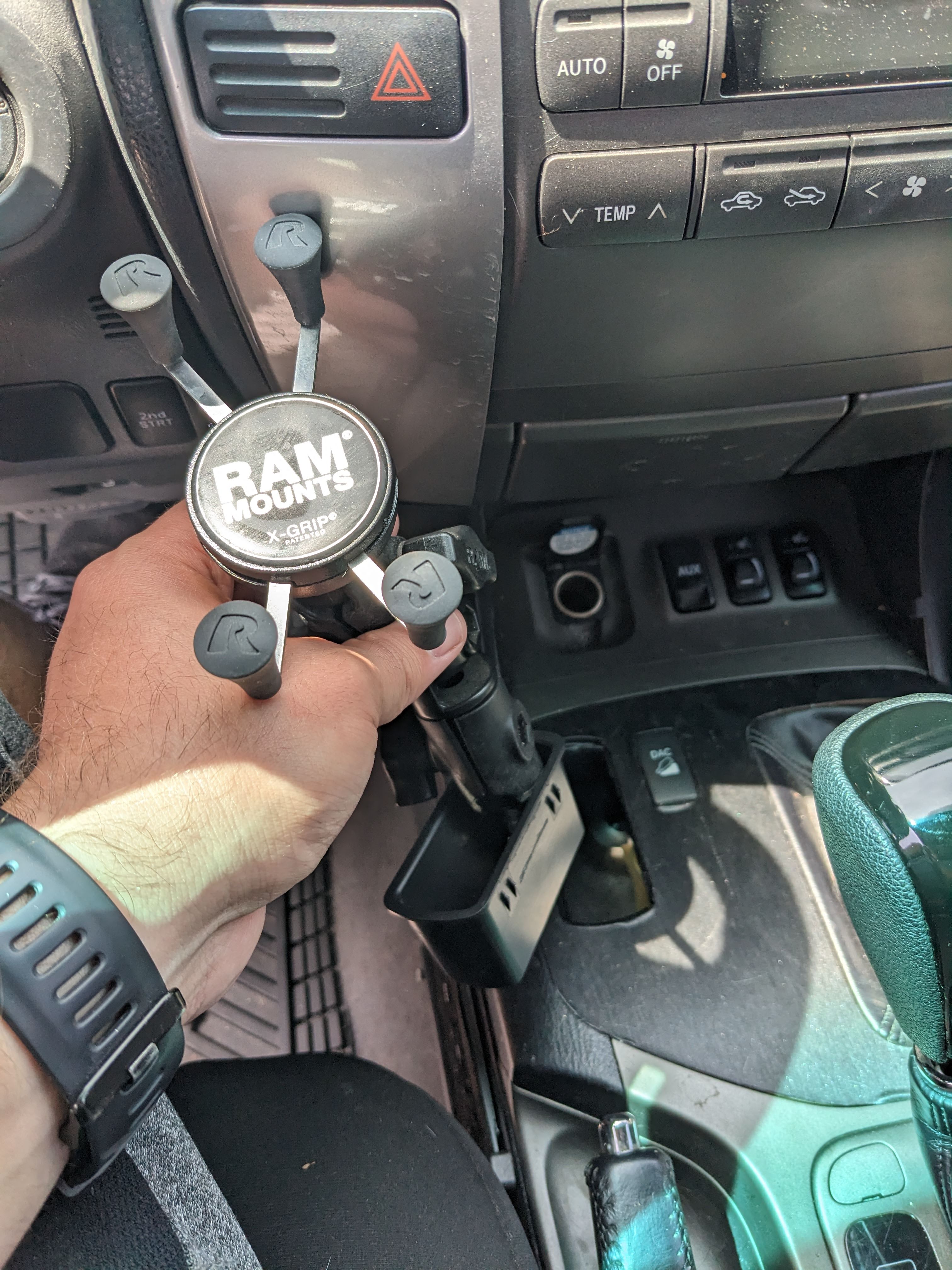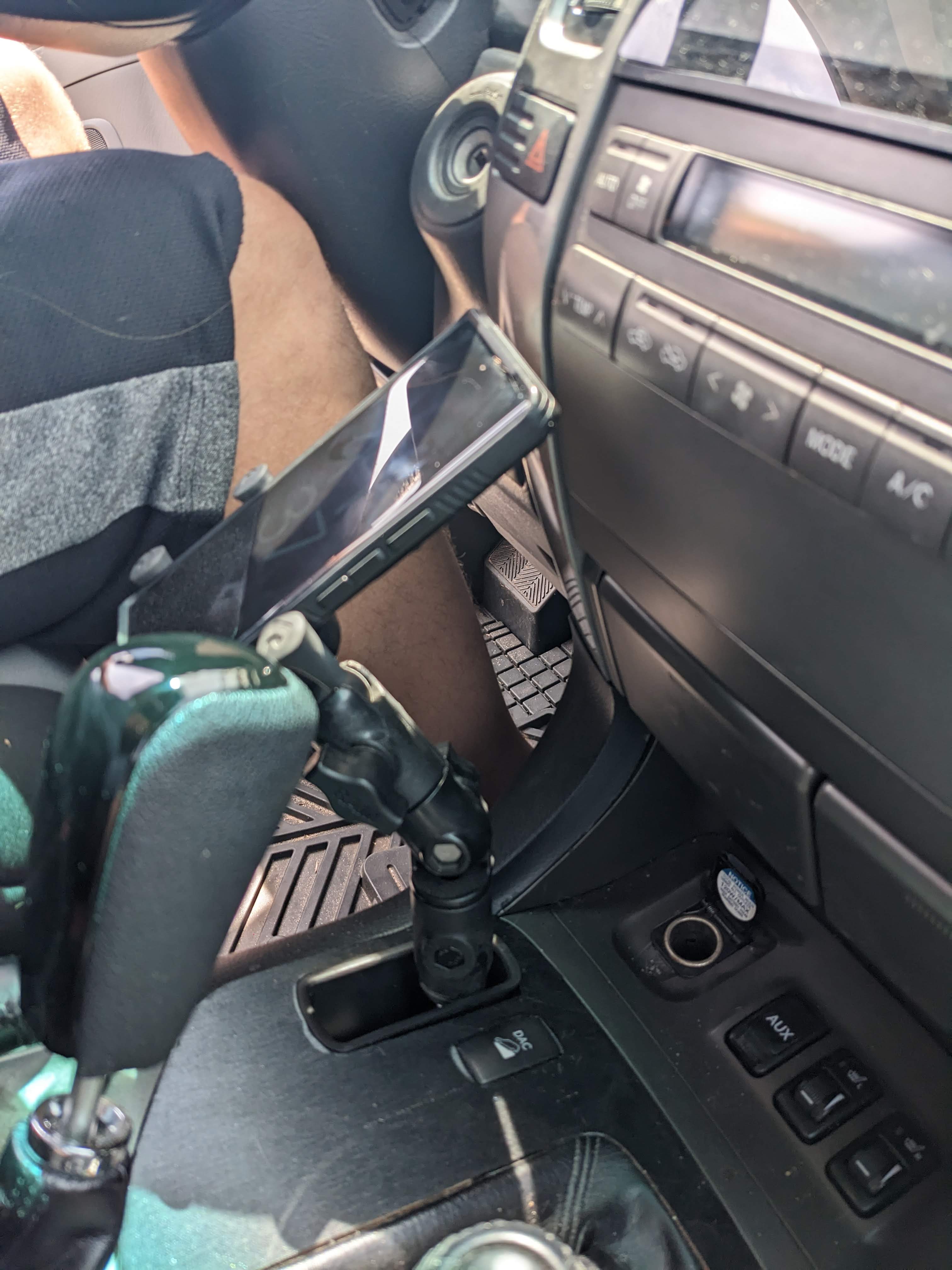 Written on May 30, 2023
Other Posts