Suzuki Cappuccino - Storage Net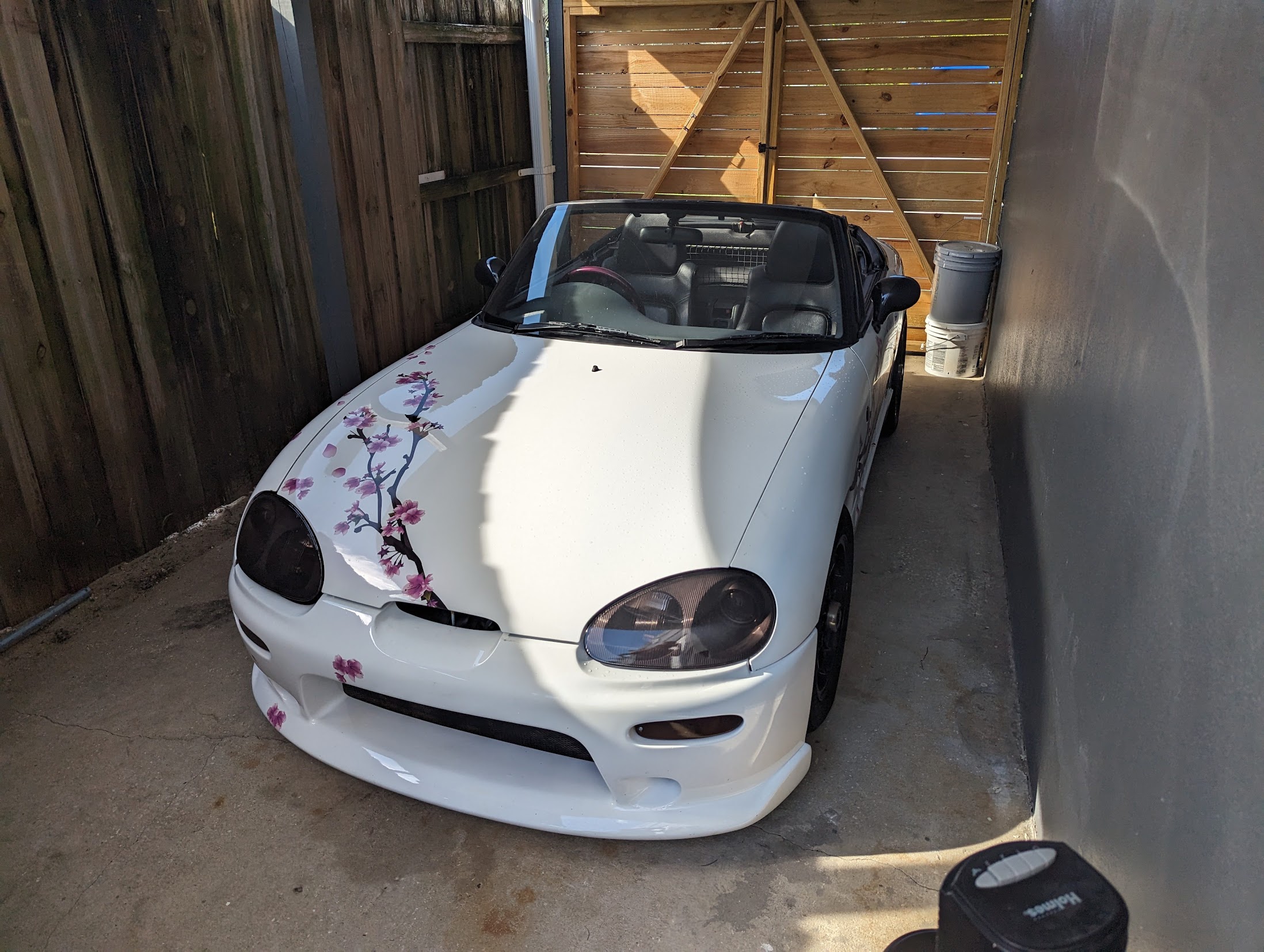 I recently purchased another Suzuki Cappuccino, this one is a 1992 model and in much better shape than my previous one. I want to drive this around a decent amount, and that usually means I'm transporting something - food, groceries, stuff from Lowes, etc.
The Cappo has almost no storage in it, but the area behind the seats has a cut out for storage, but no net to keep things from moving around. There was a factory option for a storage net with a metal frame in this location, but mine didn't have that option. I posted on the Suzuki Cappuccino America Facebook group to see if anyone had one, or knew where I could buy one. A guy local to Orlando, just an hour fromy house, who ran a import shop called Prentince Performance Imports, had 1 in his car, and 1 extra sitting in his warehouse. I met up and toured his awesome facility, bought the part and brought it home.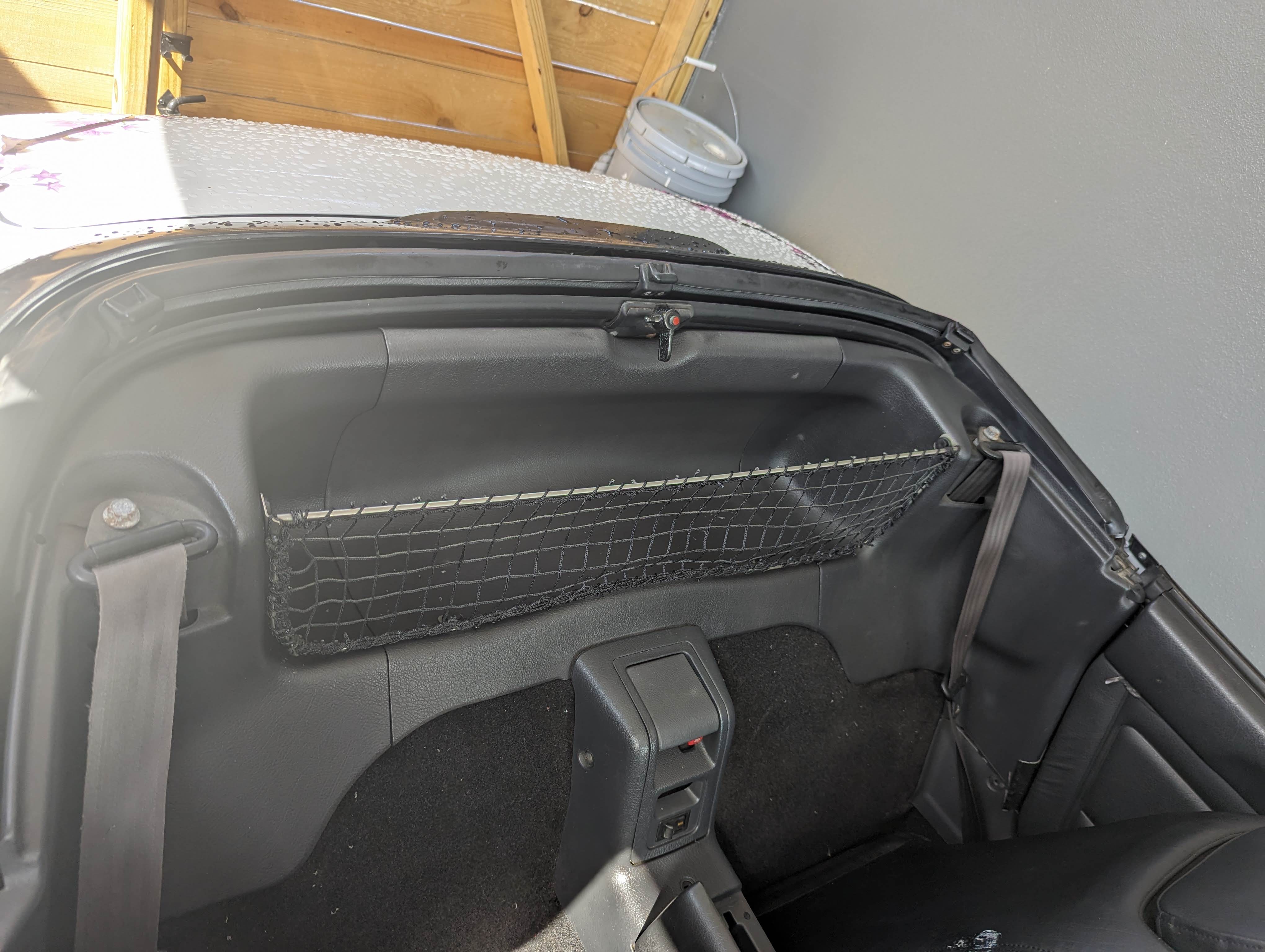 Install was very easy. Take the tops off, push the rear window back, to maximize your working space. Use 4 plastic car clips to secure it if you dont want to use self tapping screws and washers. I drilled a hole in the plastic for one side at the top, mounted a clip, then did the same for the other side at the top, mounted it. Then did the final bottom 2 holes. Very secure, and can hold some stuff.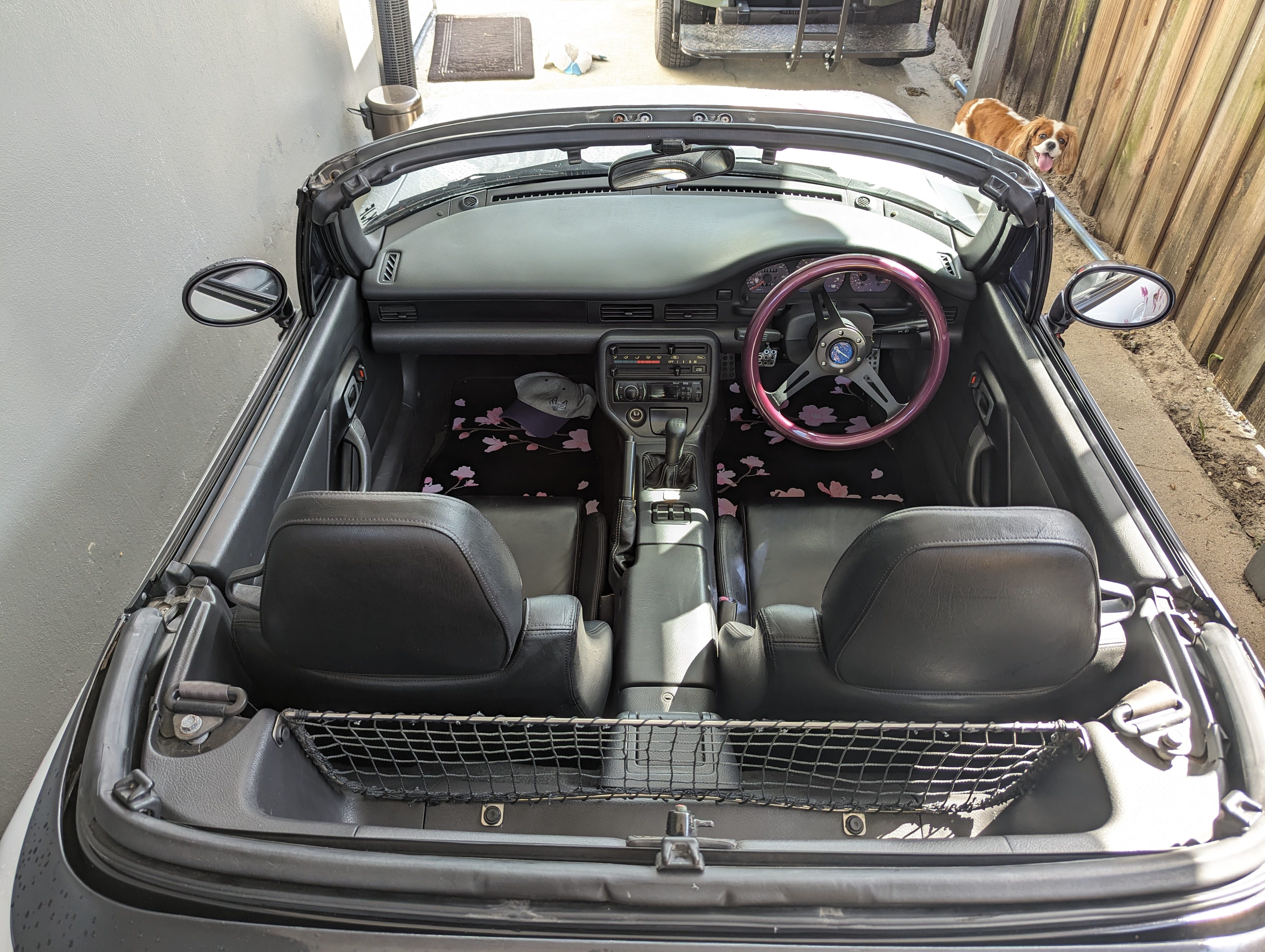 Written on September 25, 2023
Other Posts