Final Bedroom Remodel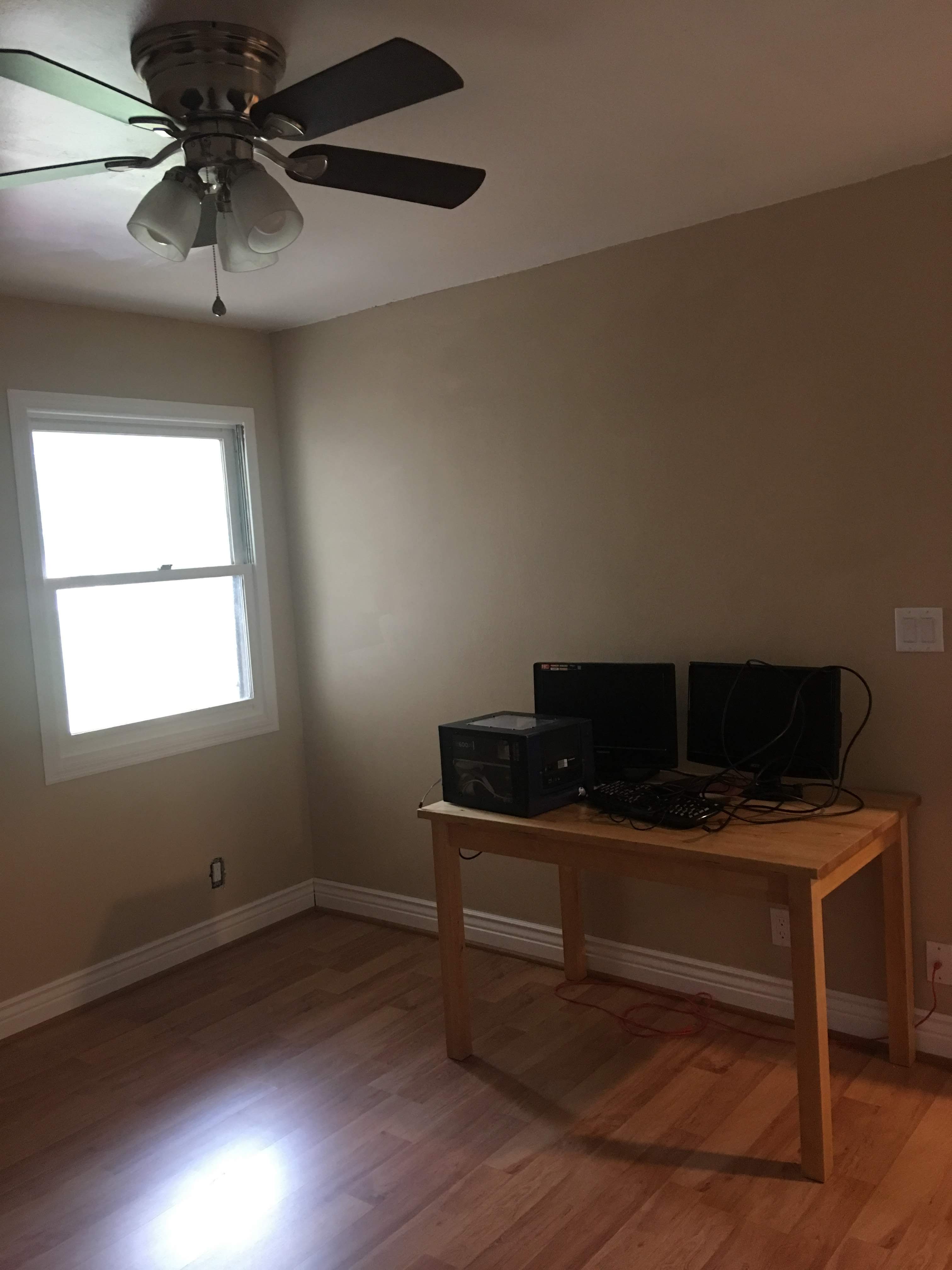 Owen finally moved out and I got the chance to renovate that bedroom. We installed new switches, outlets, floors, ceiling fan, and paint.
Total renovation cost was under $400! I already had extra light switches, underlayment, and tools to install everything. Here is what else I bought:
Before, it was full of green carpet from 1996, gross walls with gross stuff all over them, an out of date fan, and ugly old baseboards.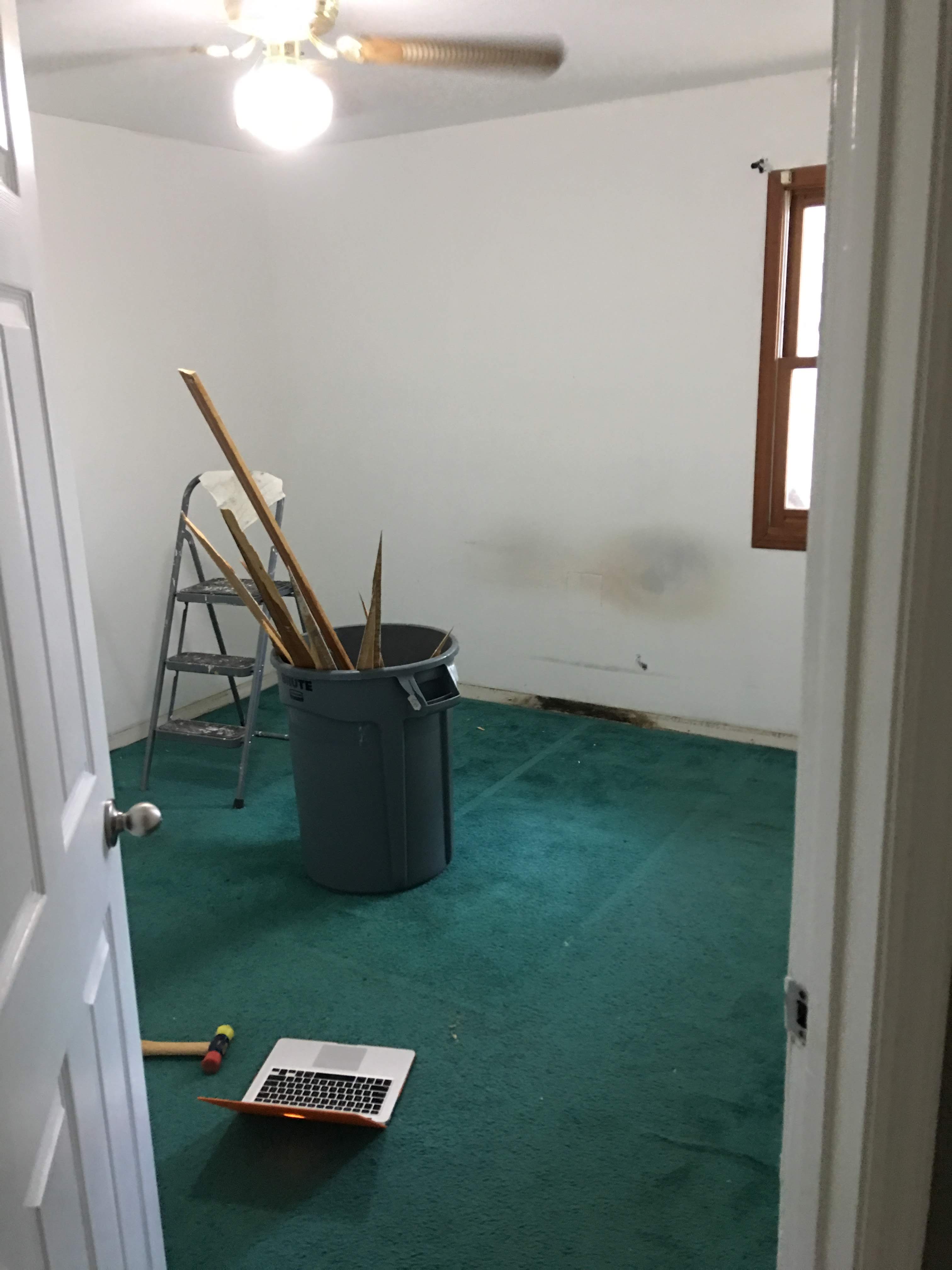 I took off all the switch and outlet covers.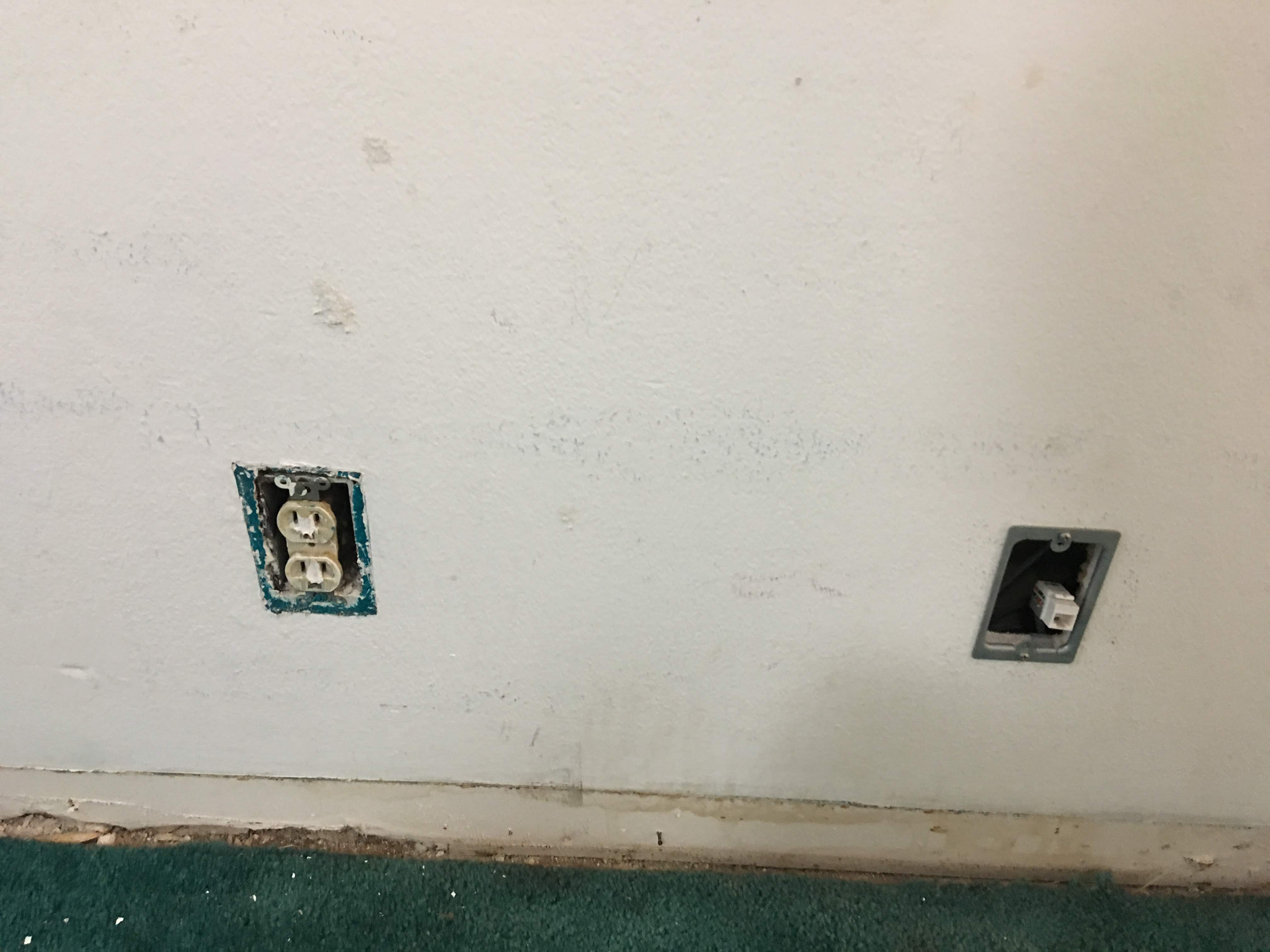 Removed the baseboards and painted the window trim.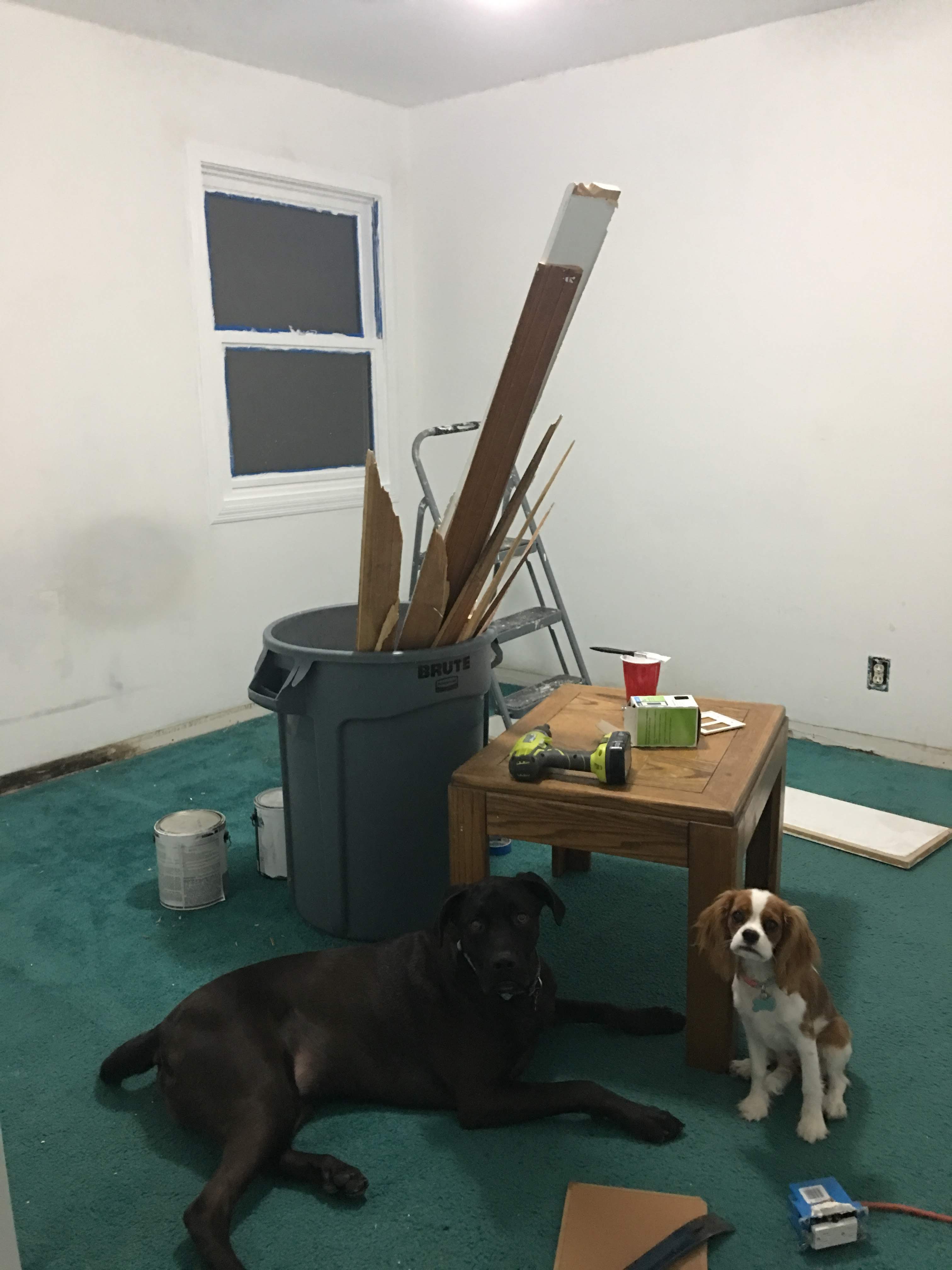 Painted the room. I had already painted around the door frames and installed new 6 panel doors, which I took off for this project.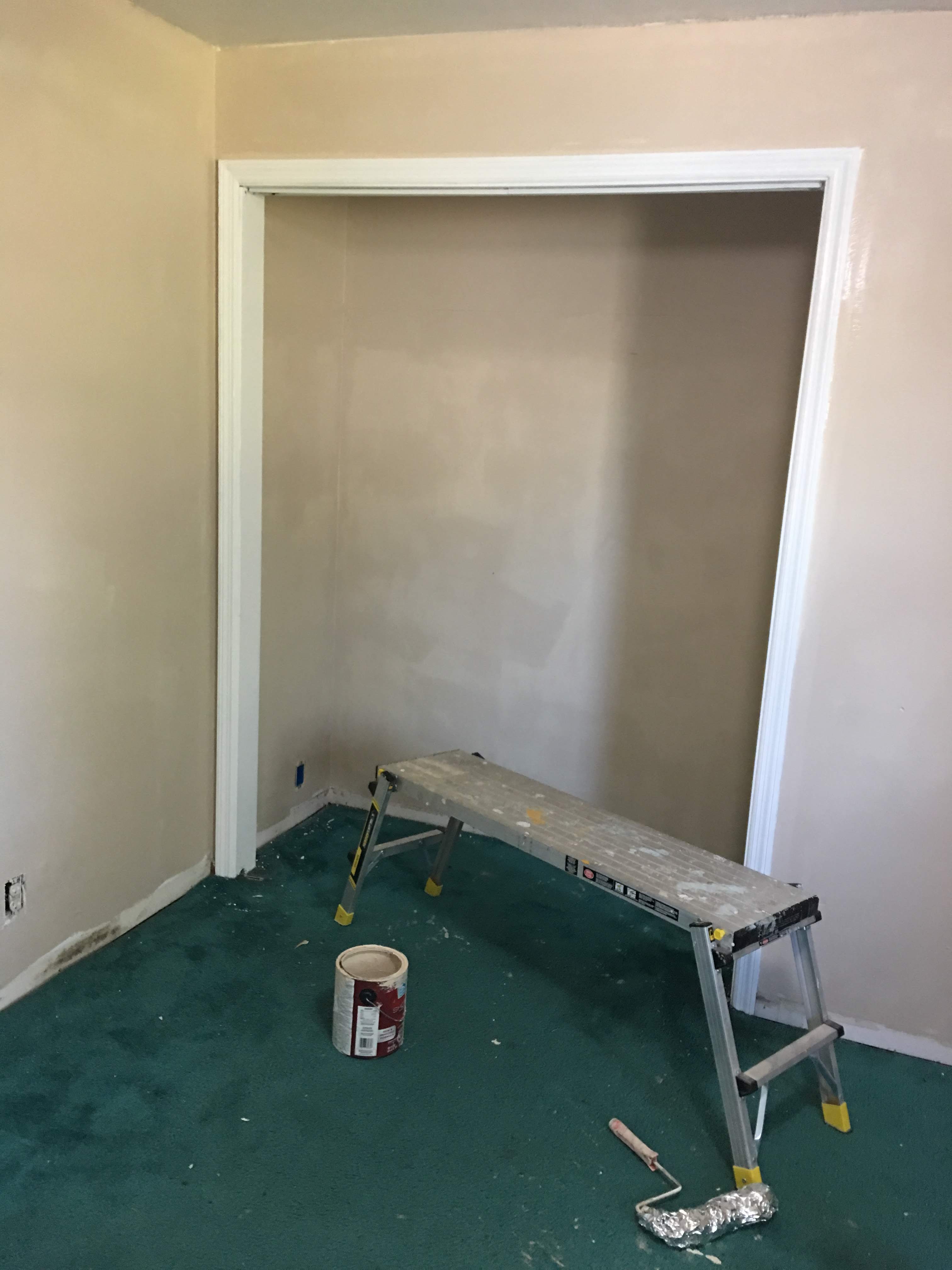 I used some bleach to clean up that black grossness.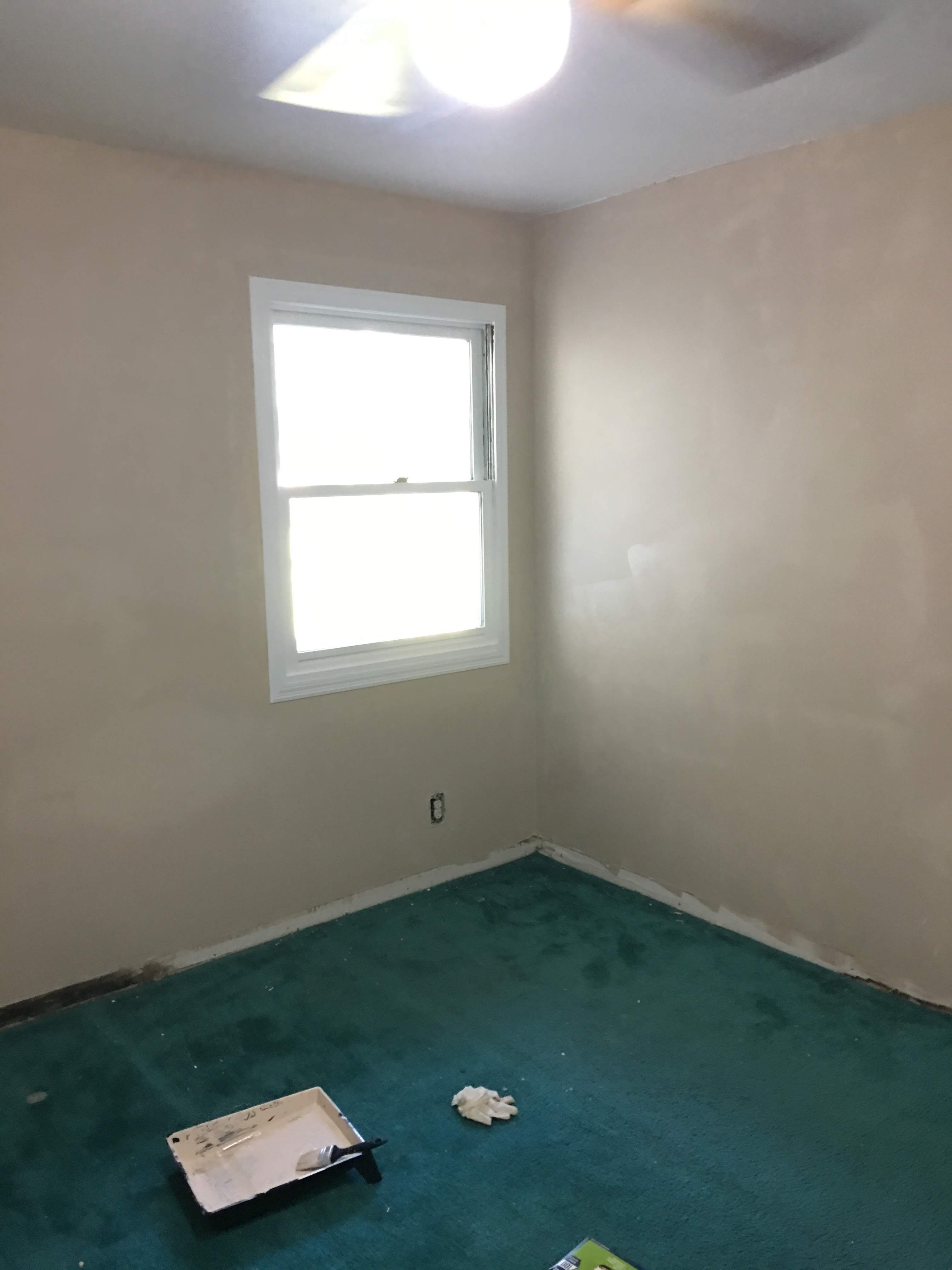 Paint, paint, paint. I did 2 coats, and then touched up random spots afterwards.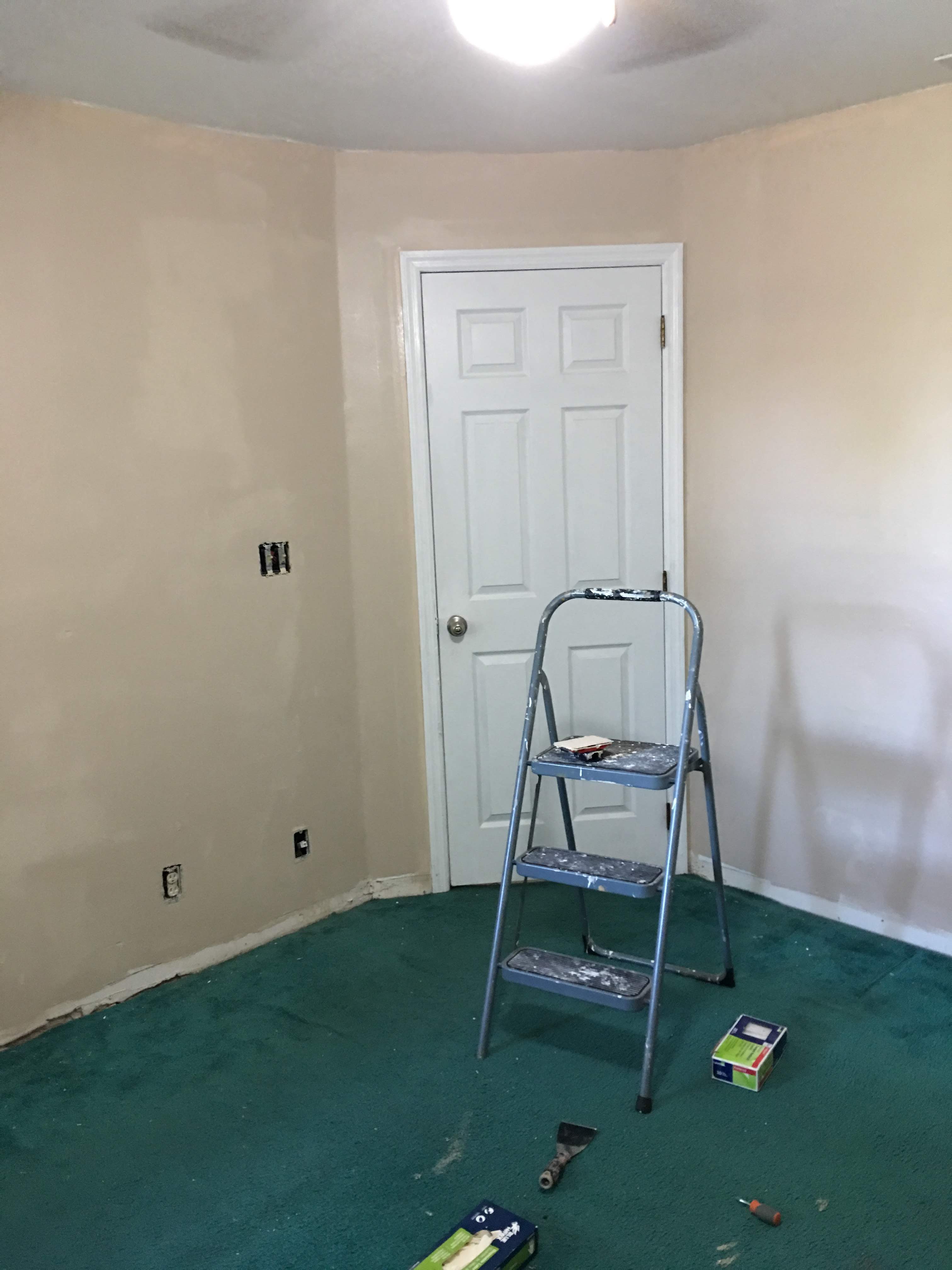 Started ripping out all the carpet. This took 2 weeks worth of trash bins.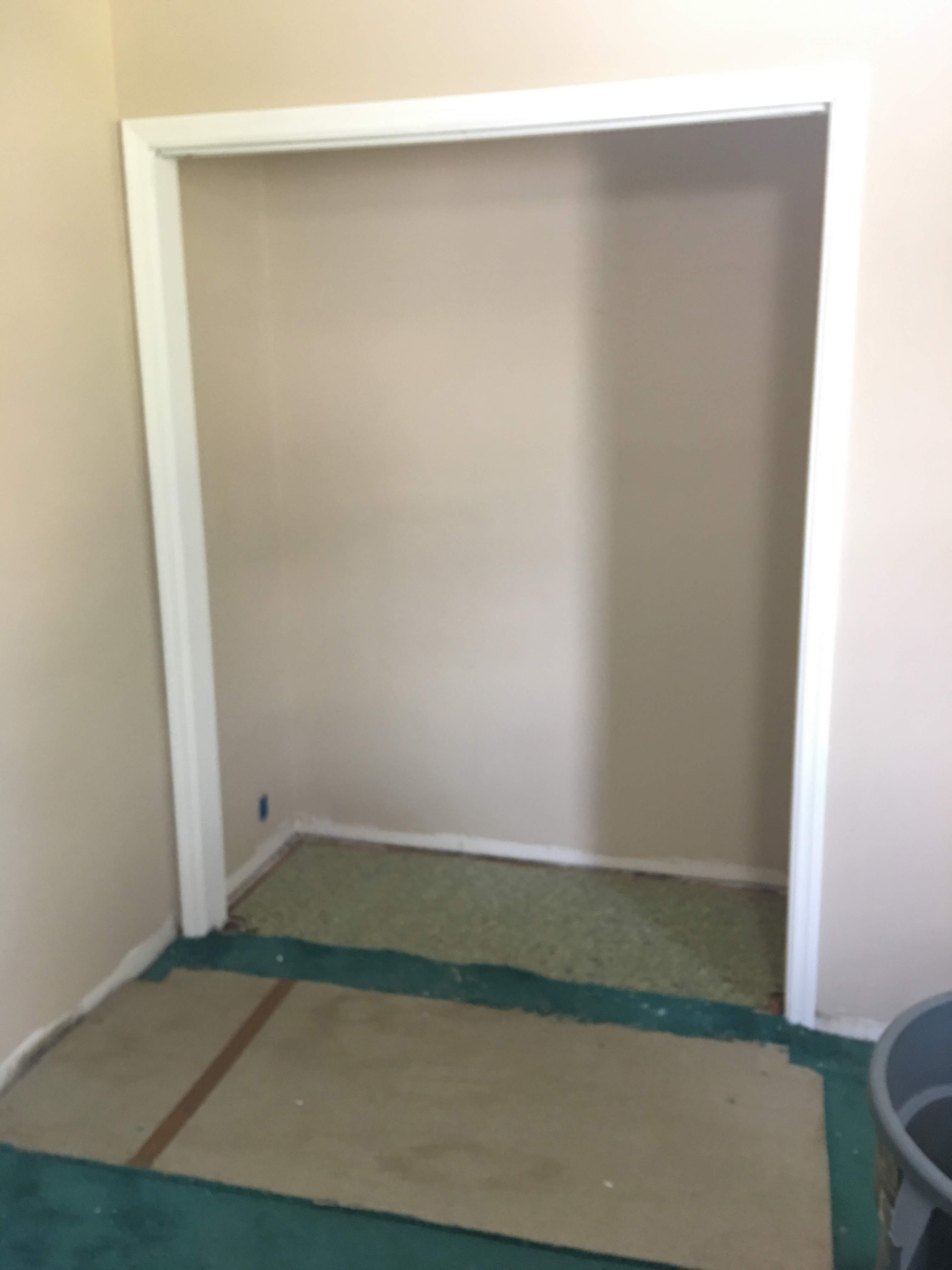 Then took out all the carpet tack strips. The best technique for this that I've found is to use a flat head shovel, and have a large trash can nearby.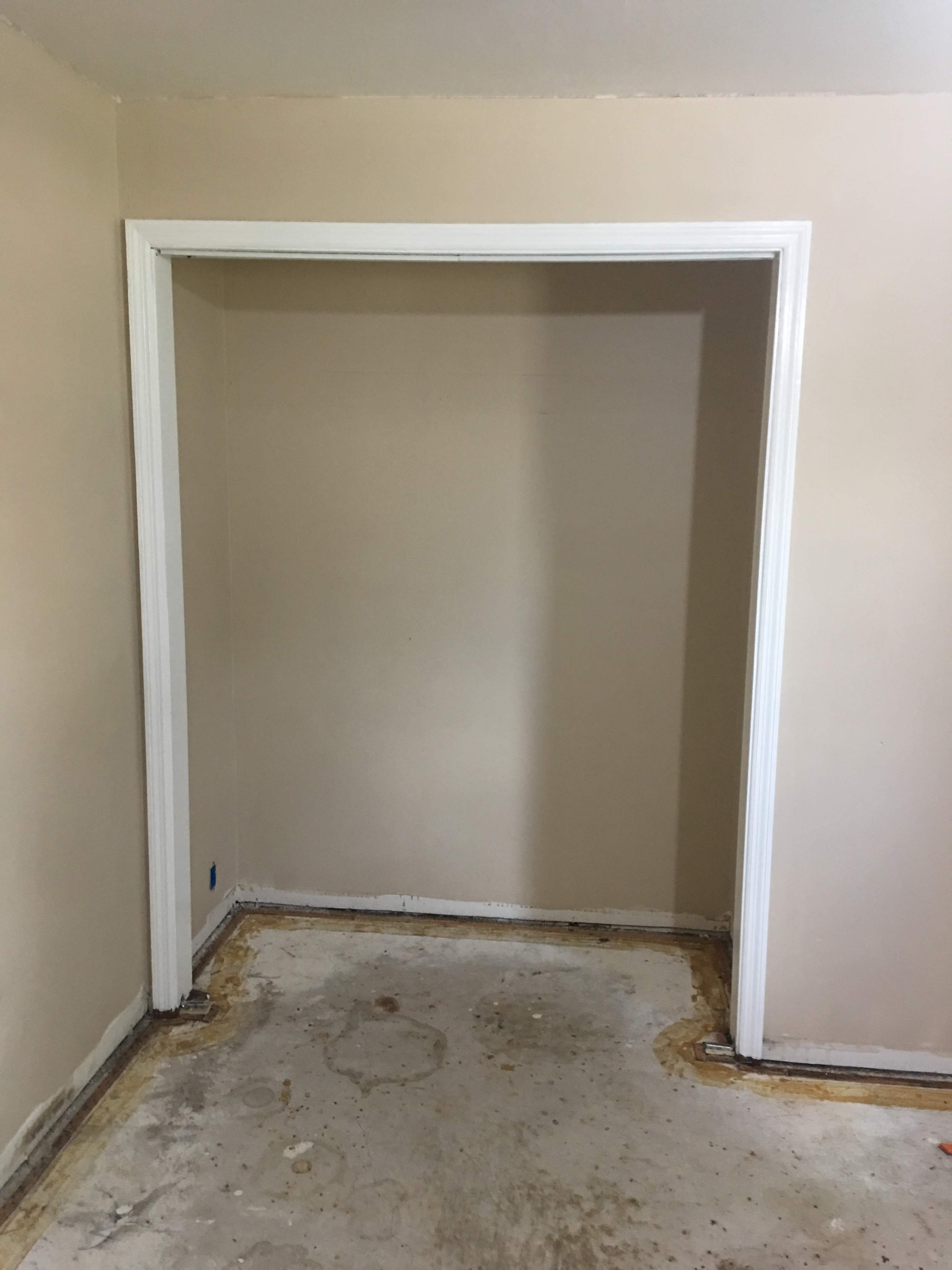 Here you can see the new outlets and switches going in.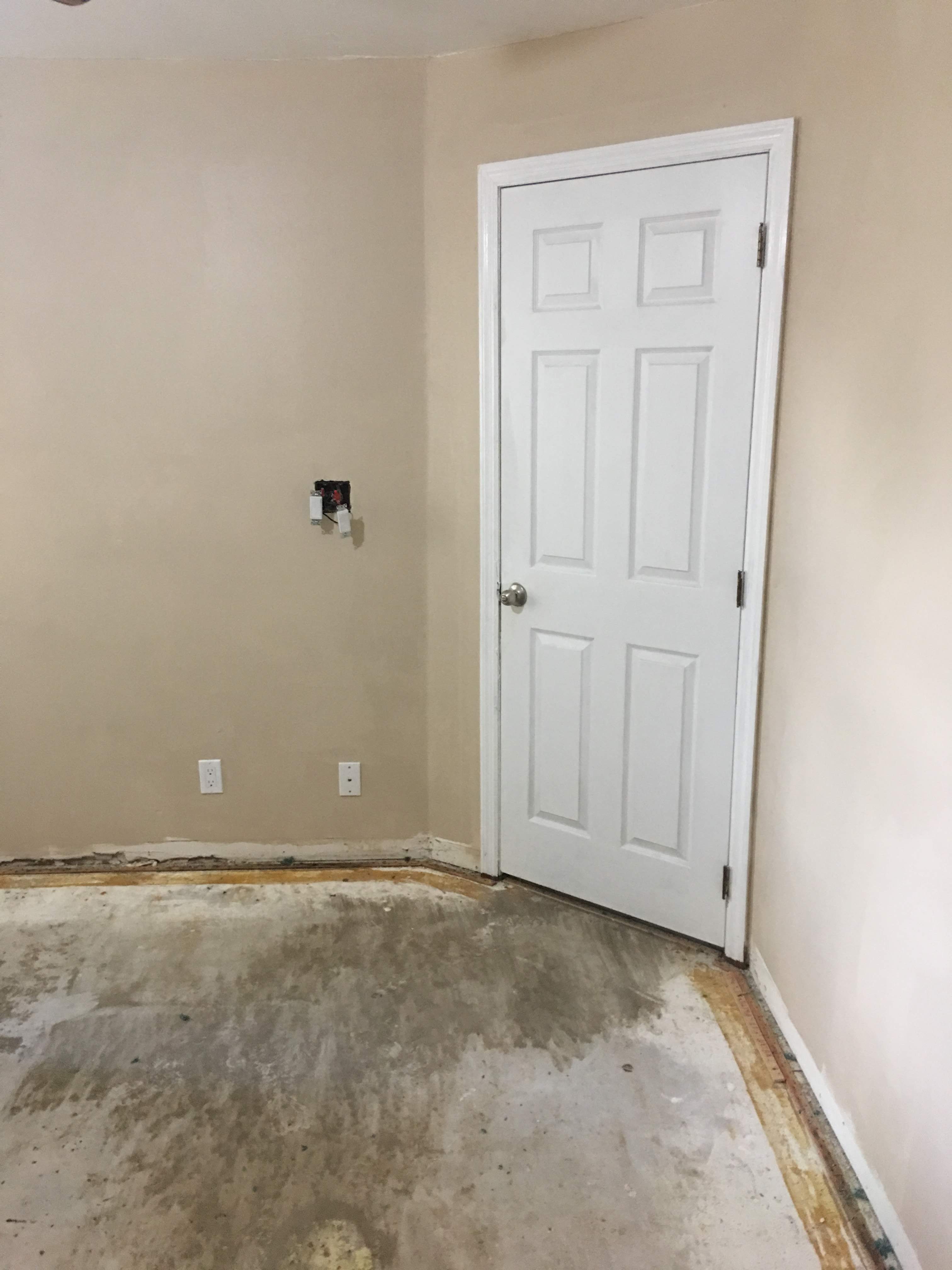 Clean the floors before starting to install your laminate. I officially have no more carpet in my house!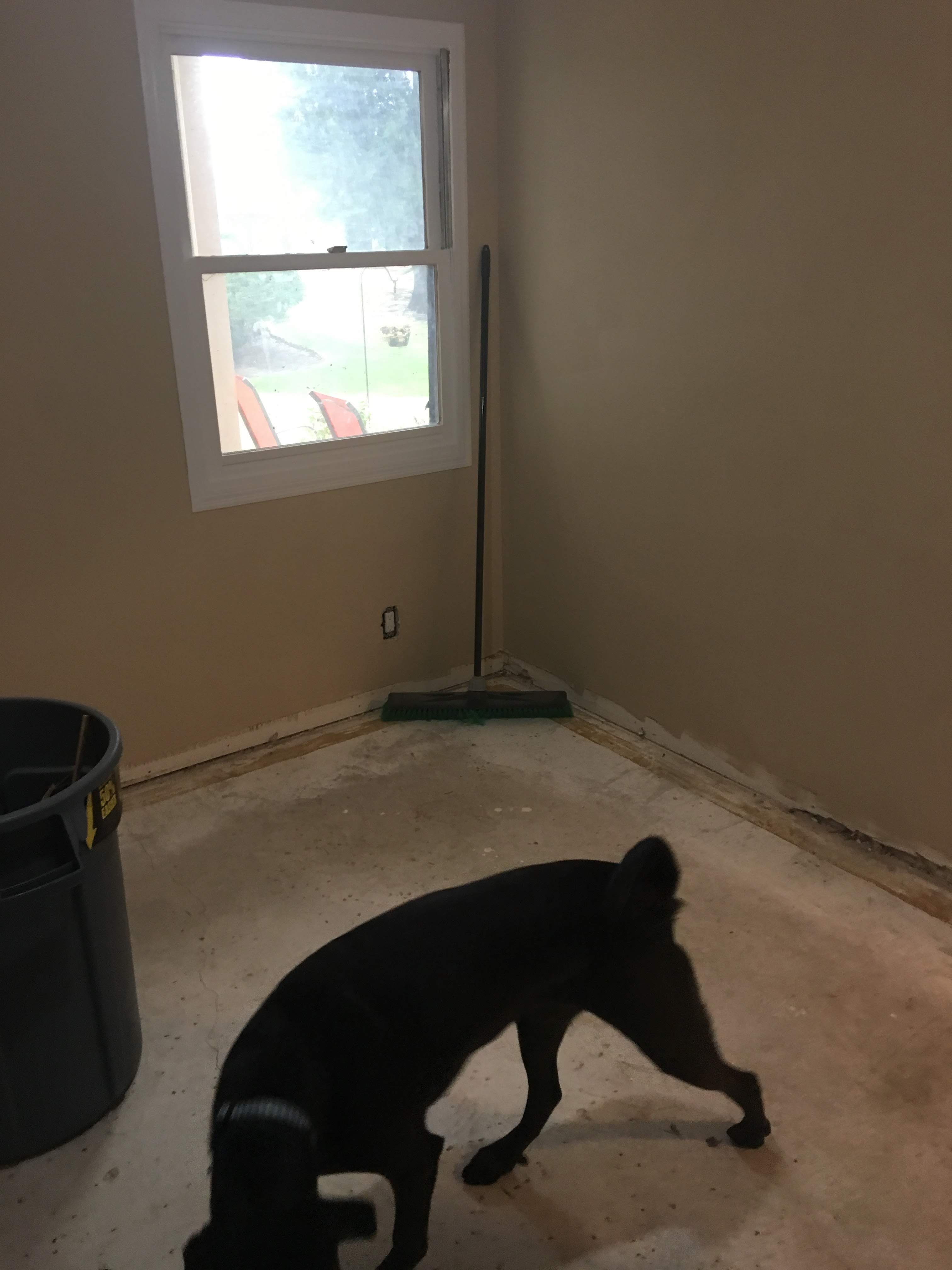 Dogs help. No they don't, they get in the way, but they're fun.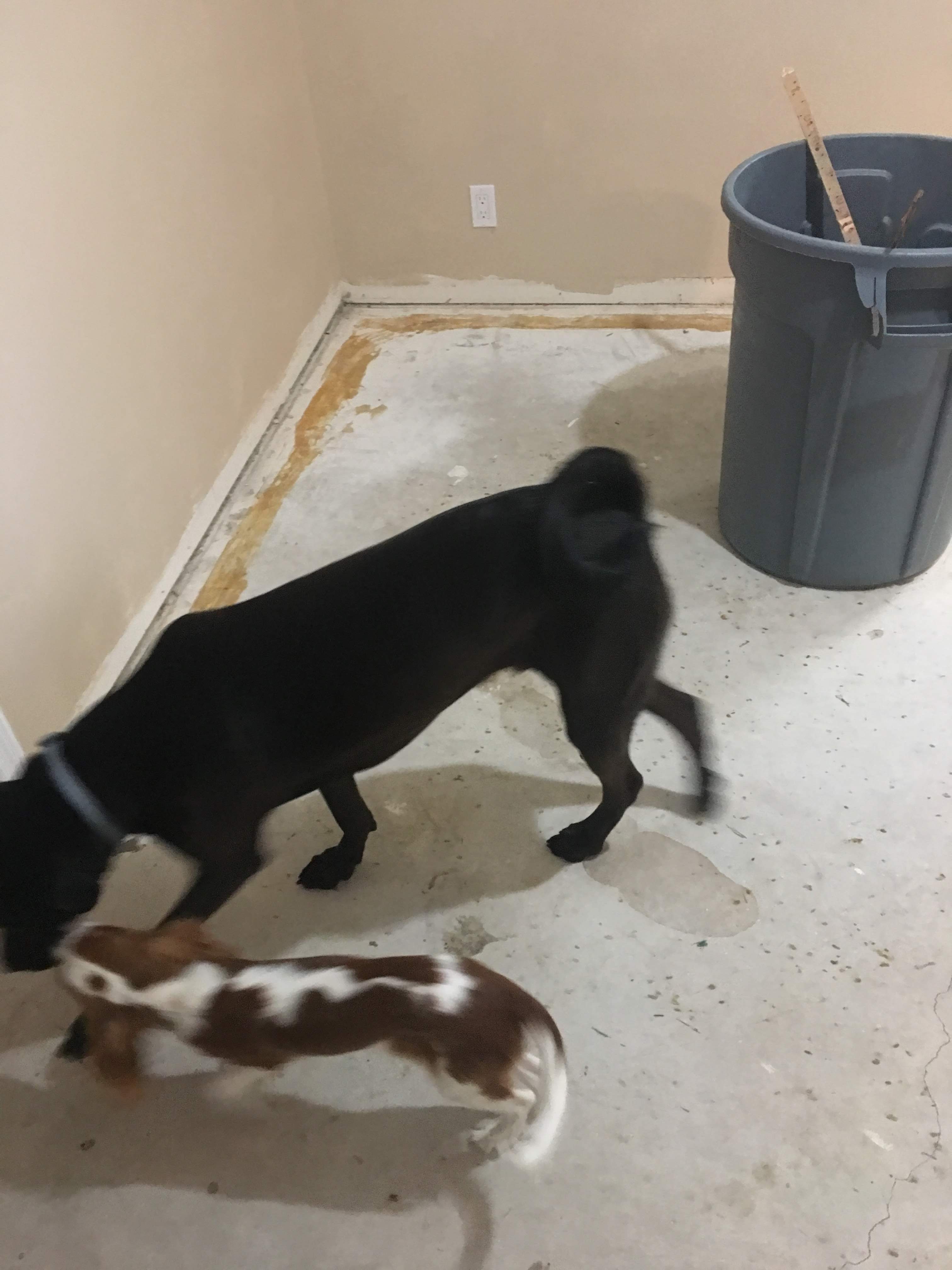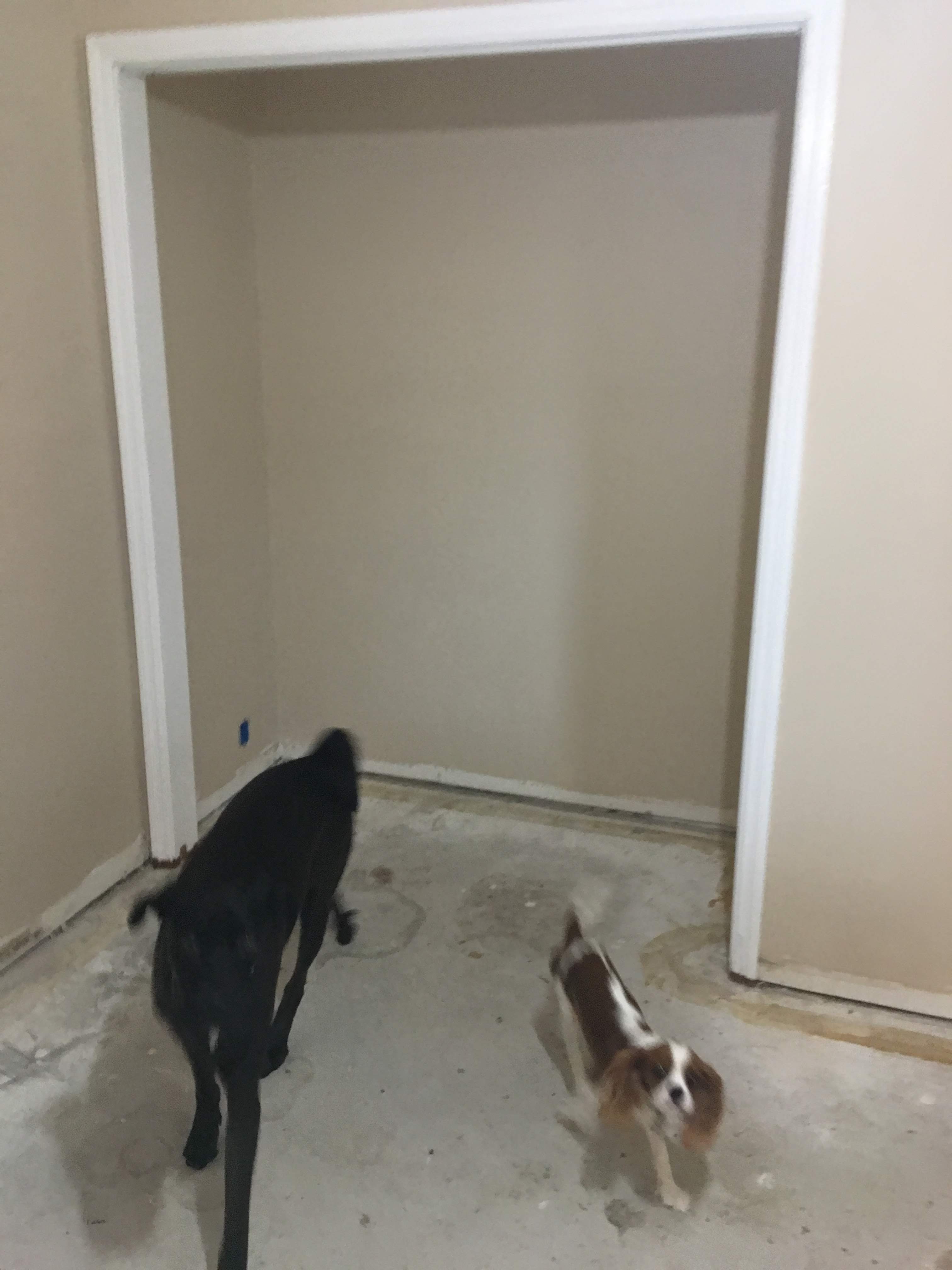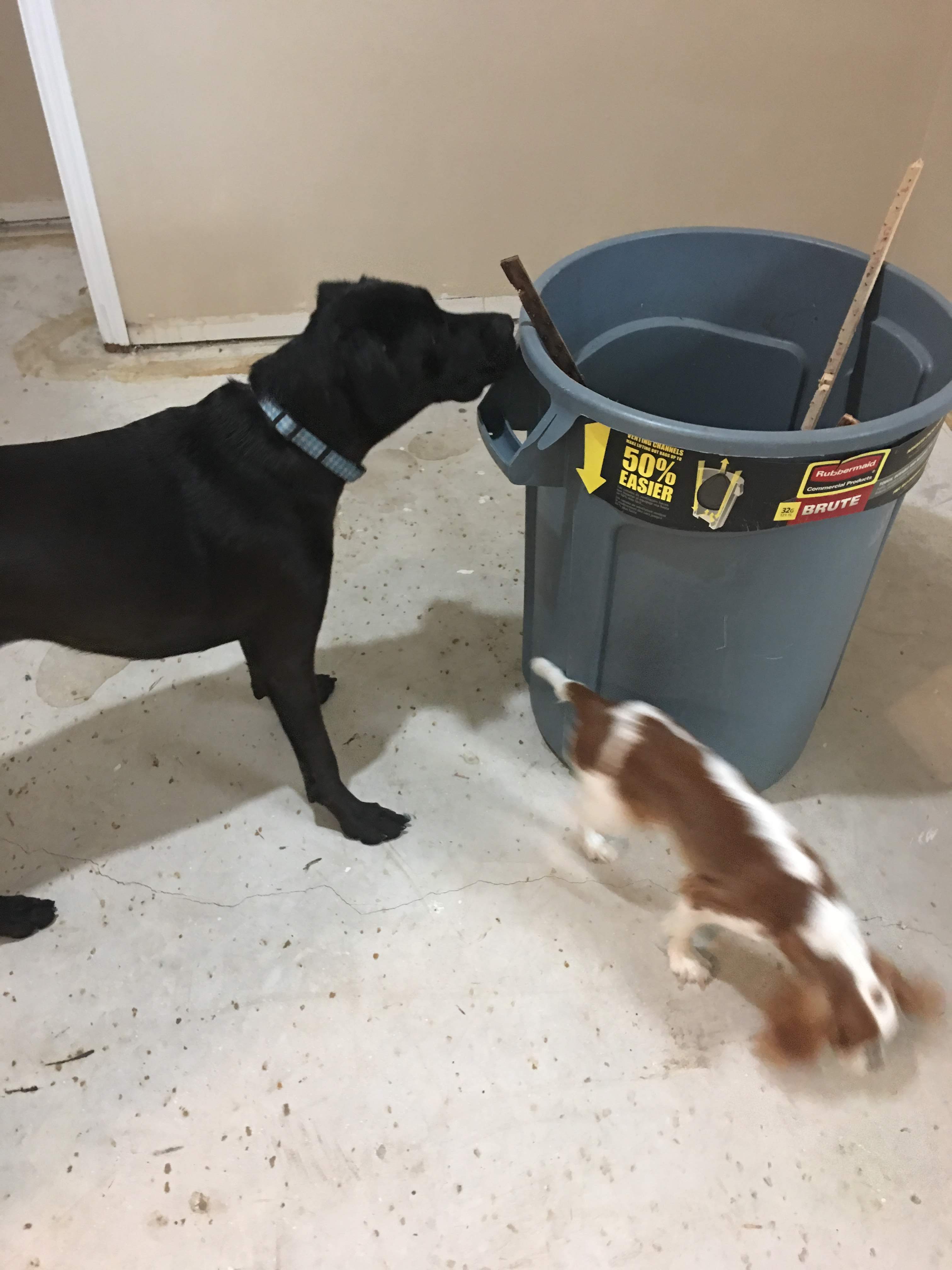 Here is the underlayment going in. This is the same underlayment I had used a few years ago when I did the rest of my house in this laminate. One roll was enough for my entire living room and 3 bedrooms, with plenty still leftover.
New 42" ceiling fan.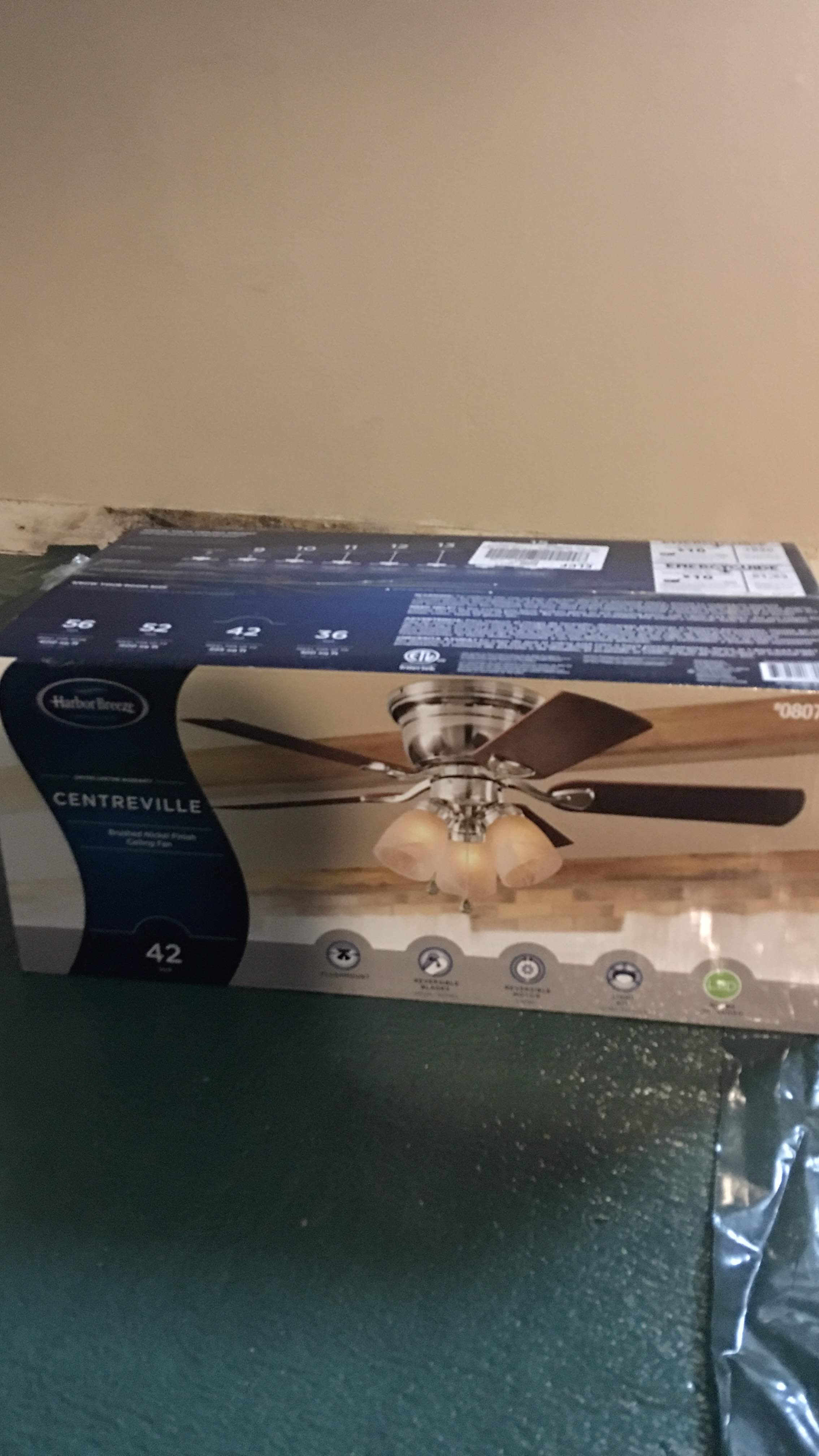 First laminate piece in!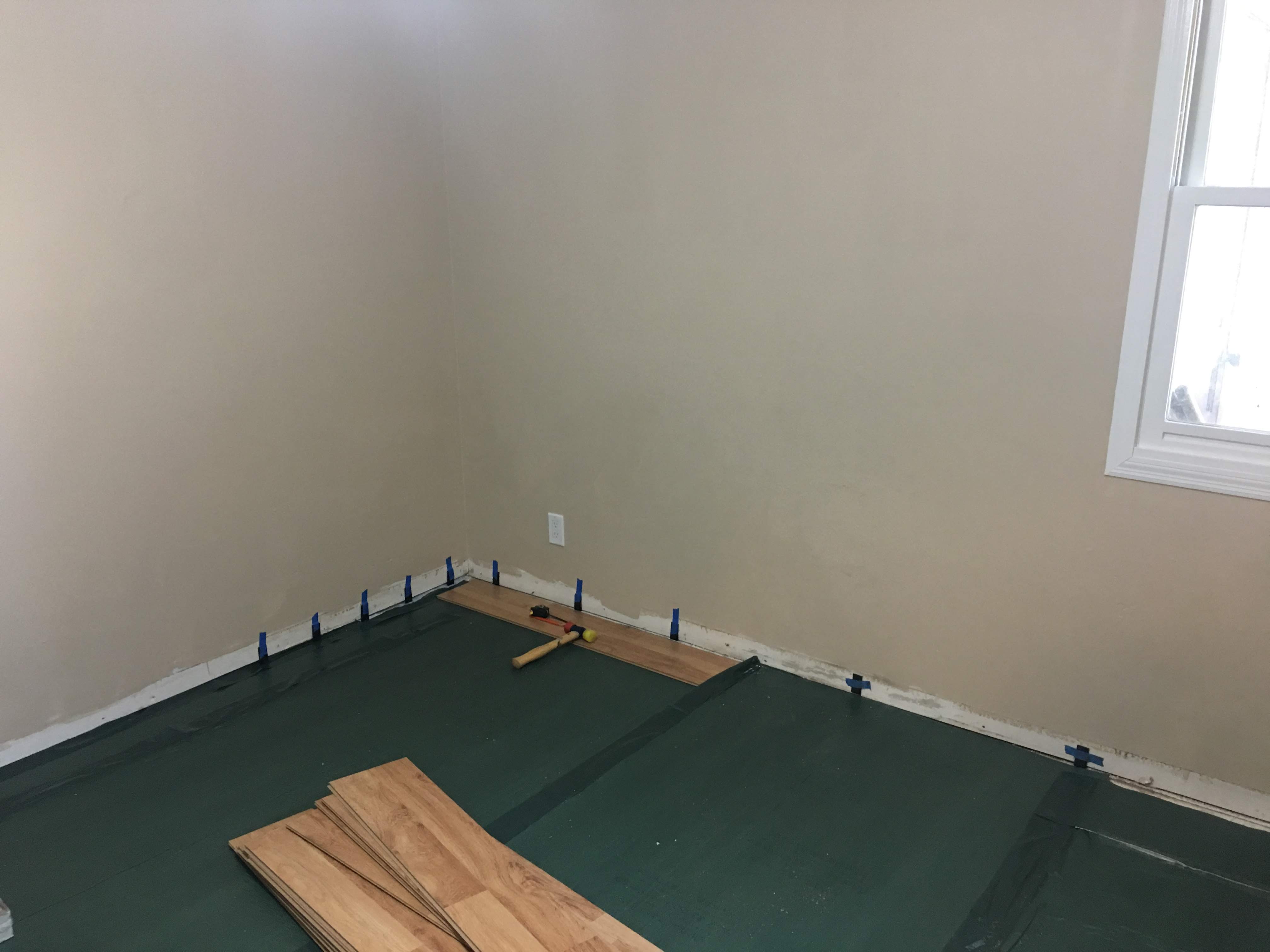 Half a room, the easy half.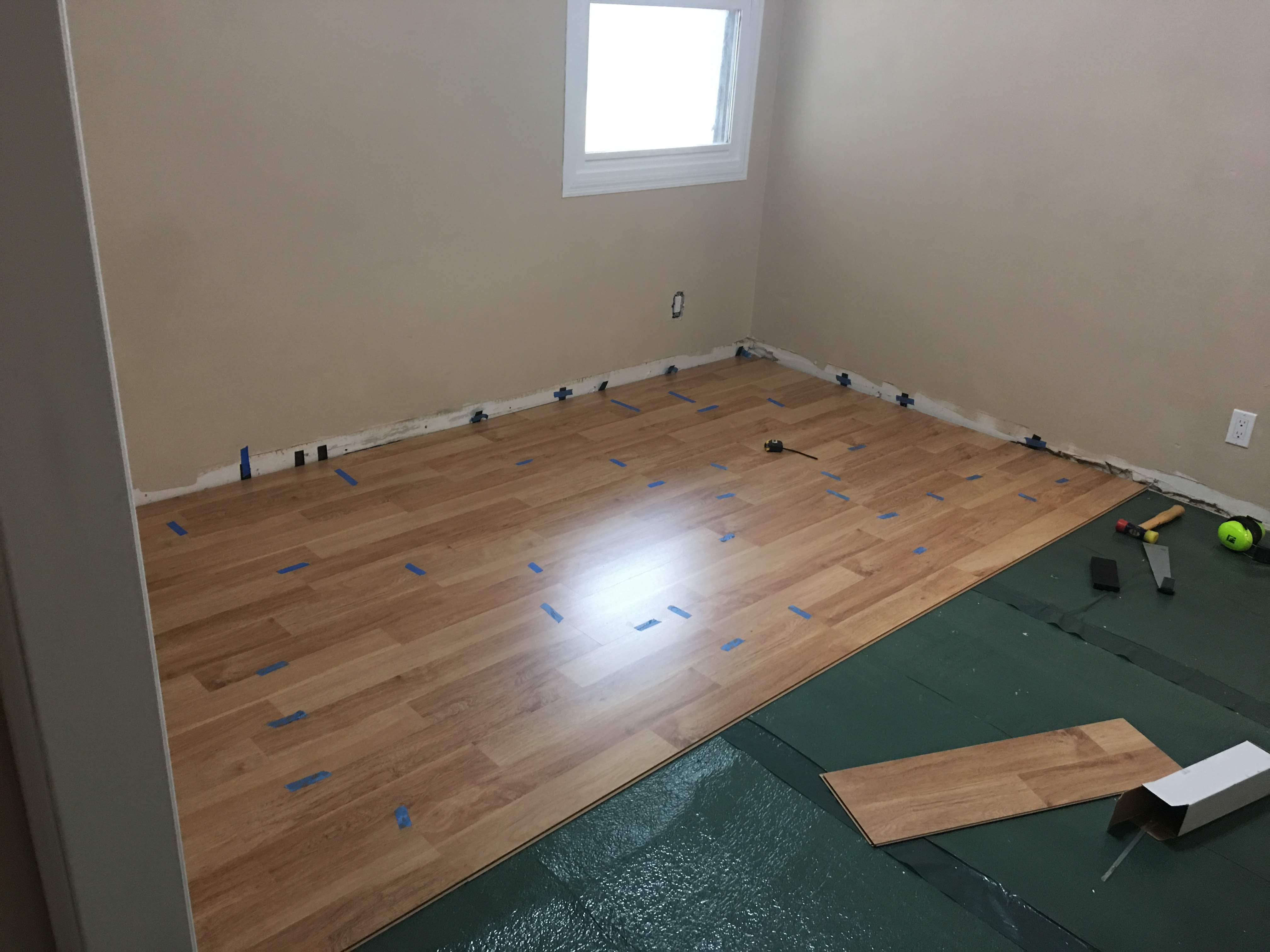 Alex measuring for the angled cuts.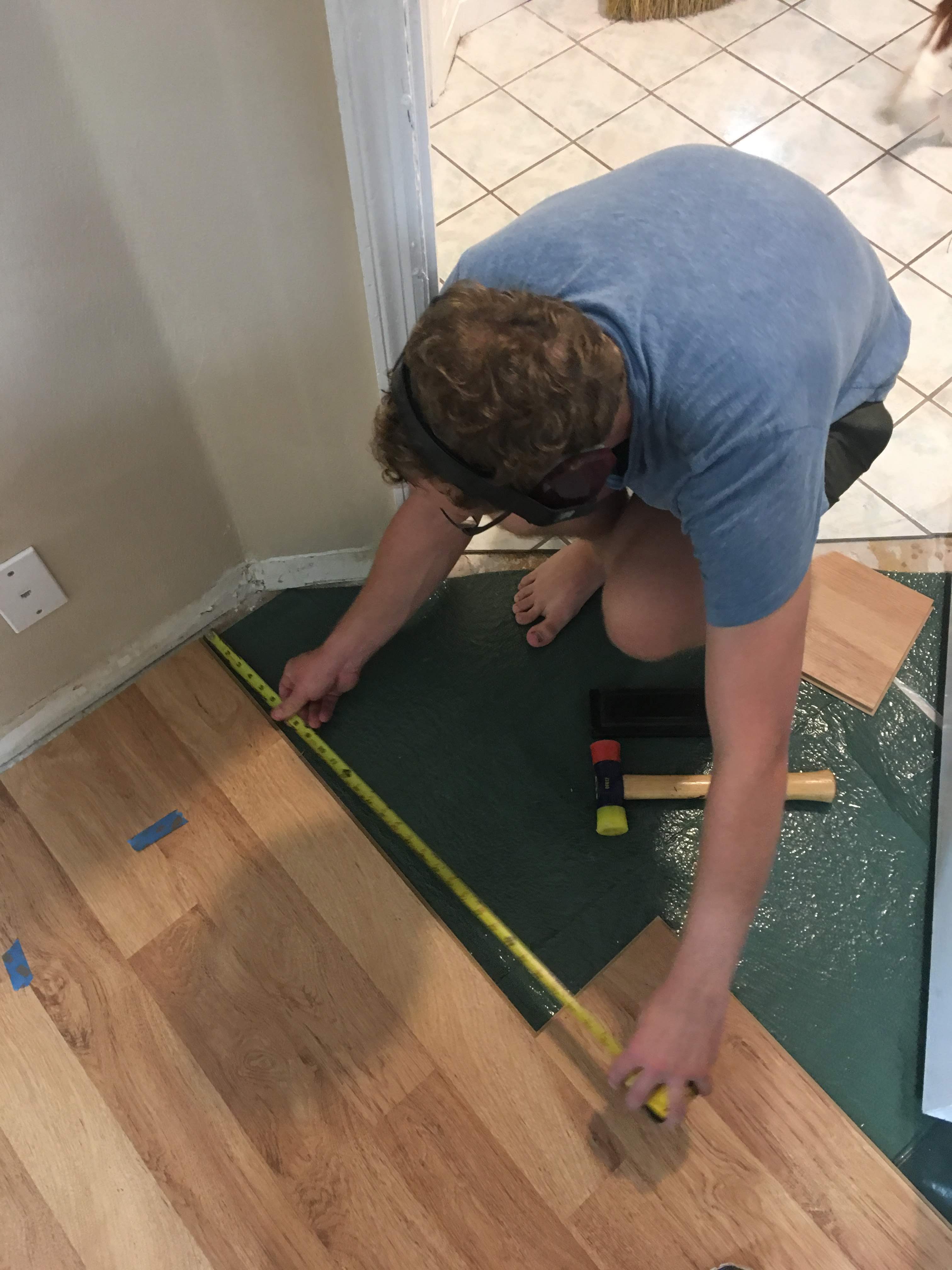 Everything but the last row in.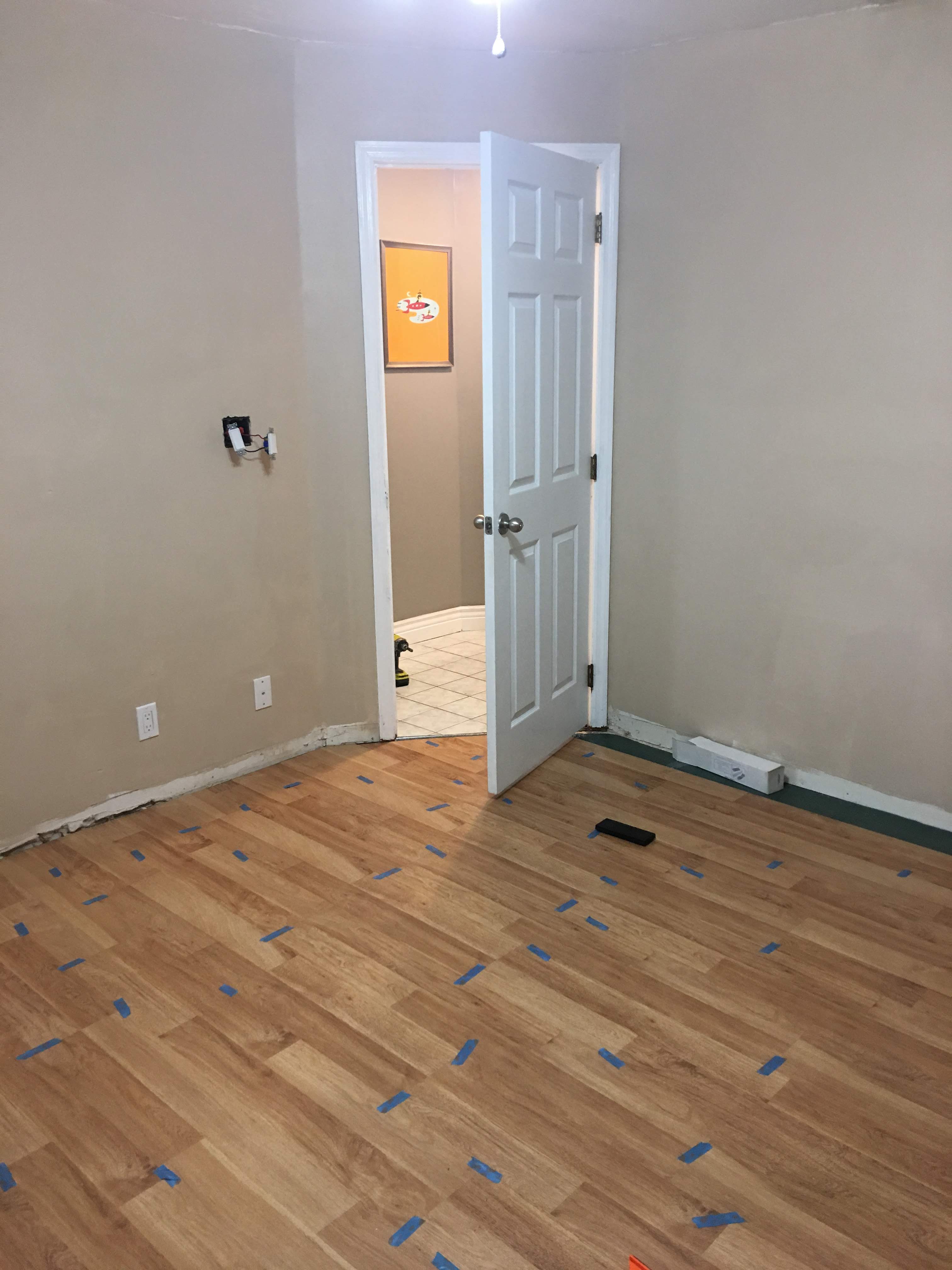 All done except the baseboards! It took me and Alex about 2 hours to put in the entire room, we were booking it.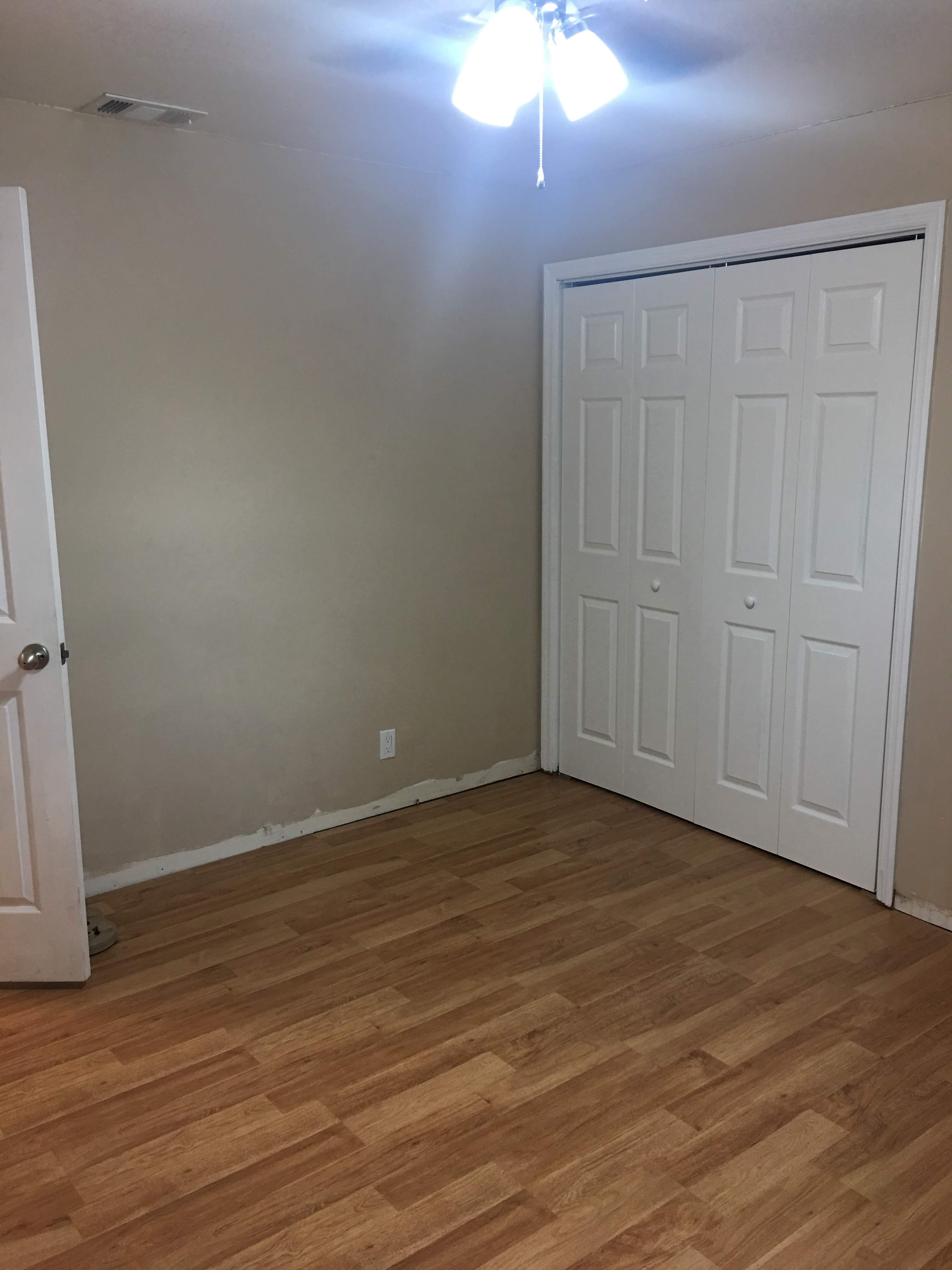 Baseboards in, it took me a few hours of working by myself one afternoon to finish these.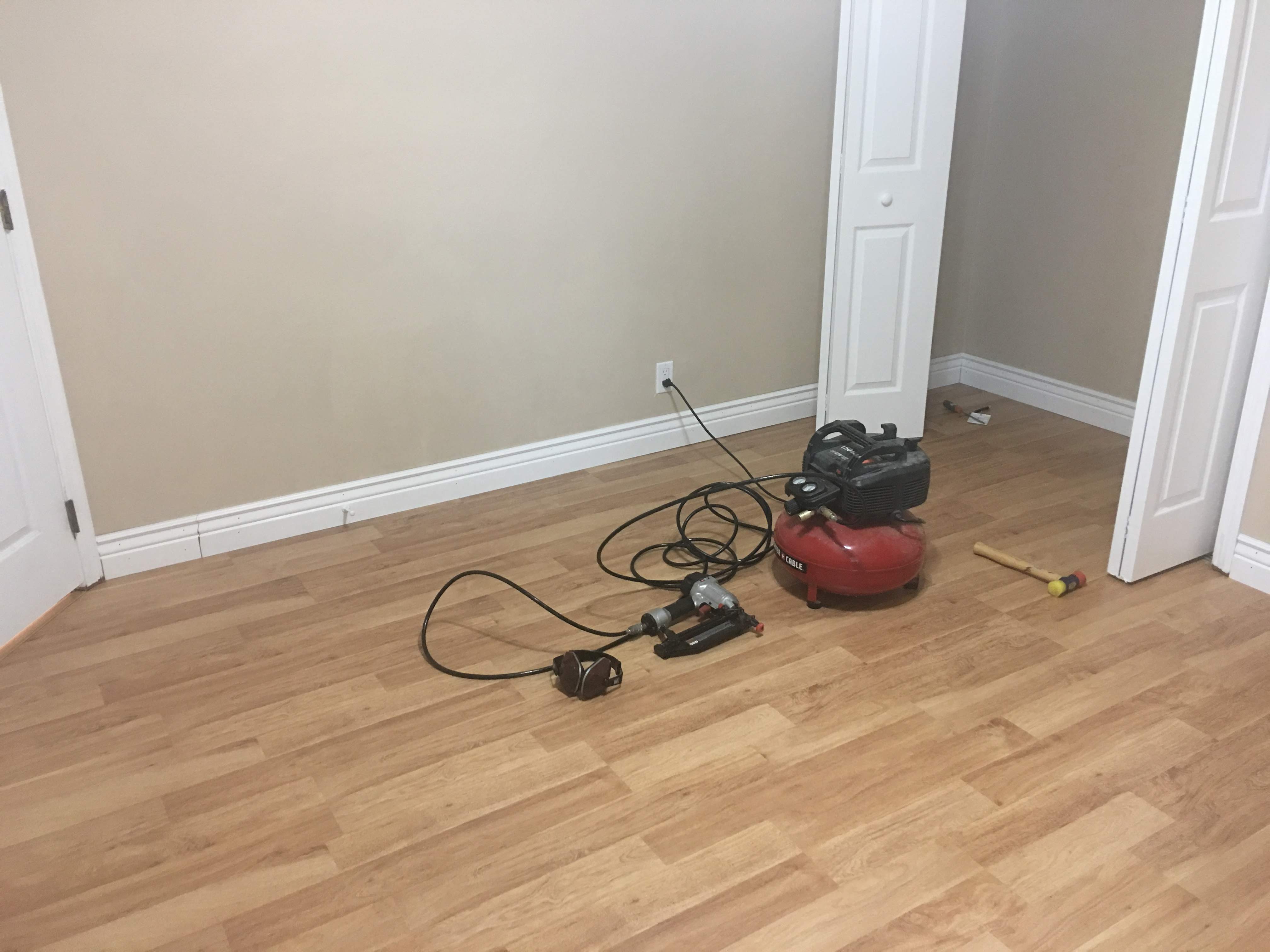 I also installed laminate matching quarter round, which I had never put in before. The rest of my rooms have white quarter round, or no quarter round. I think that these segmented off rooms, like a bedroom, look great with floor matching quarter round. I'm planning to put it in the other 2 bedrooms, which currently have no quarter round.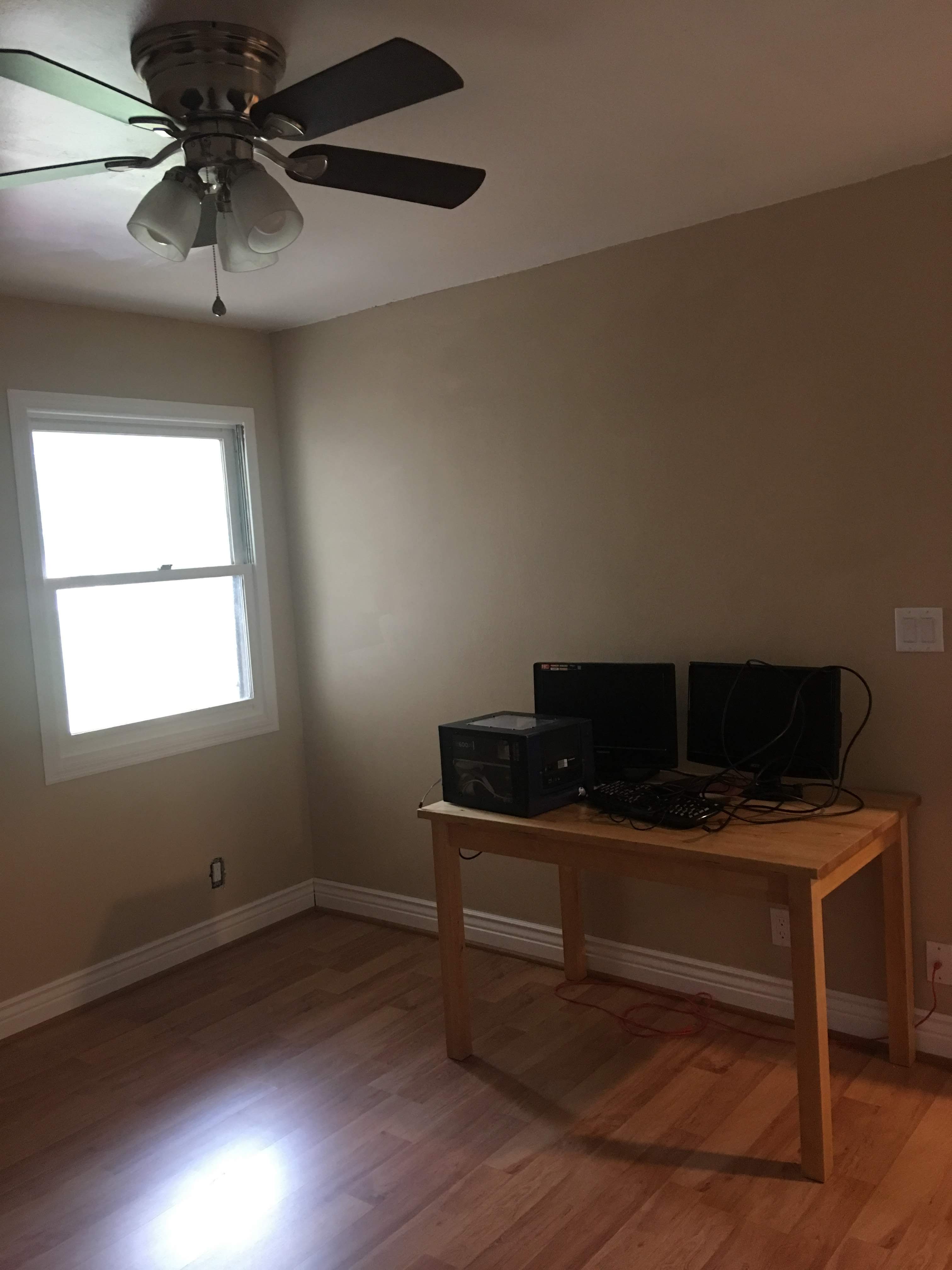 Written on January 4, 2019
Other Posts