C7 Corvette - Format an Audio USB from a Mac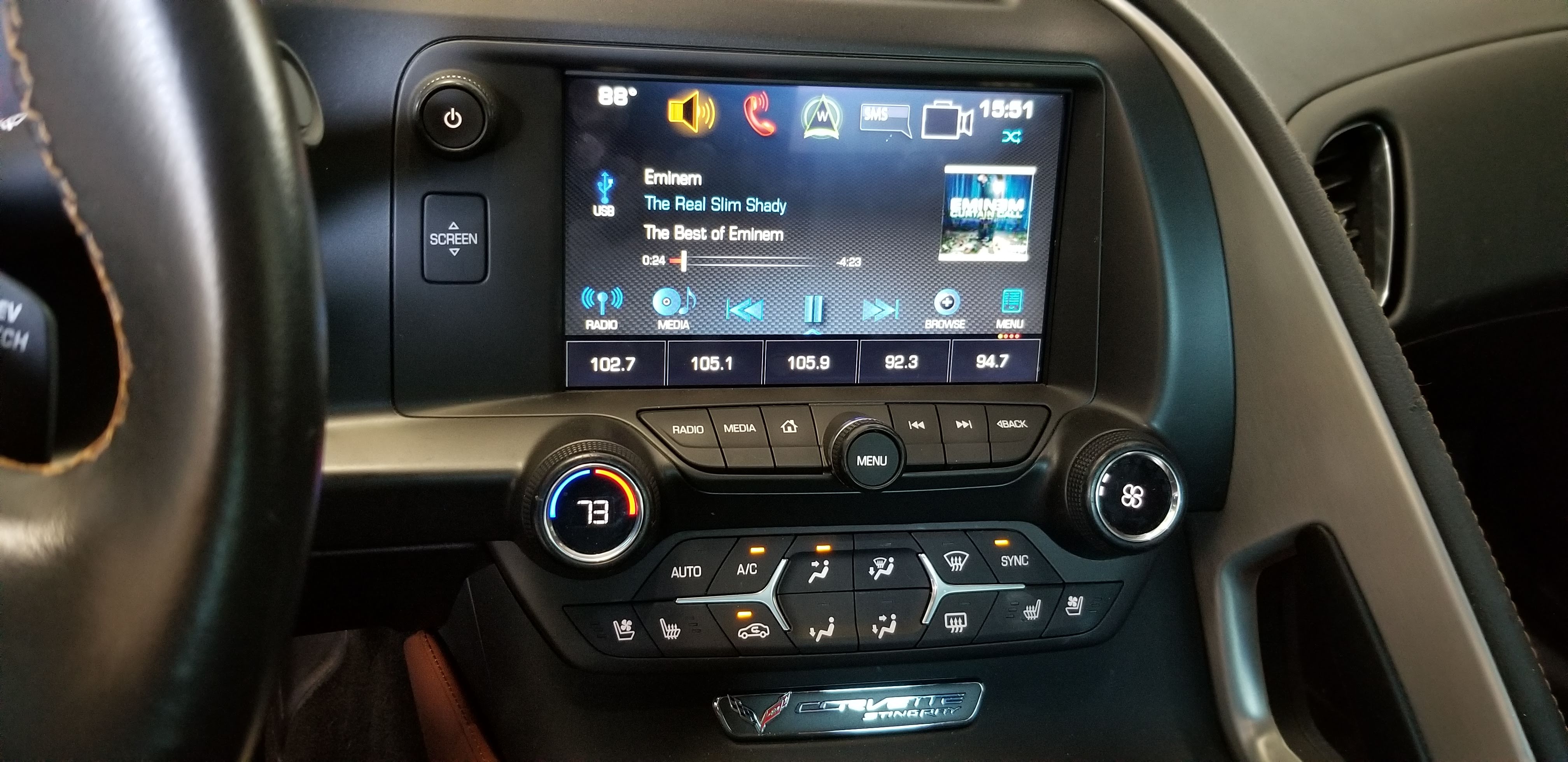 1. Insert a USB drive into your Mac
2. Open disk utility. This is under Applications > Utilities > Disk Utility.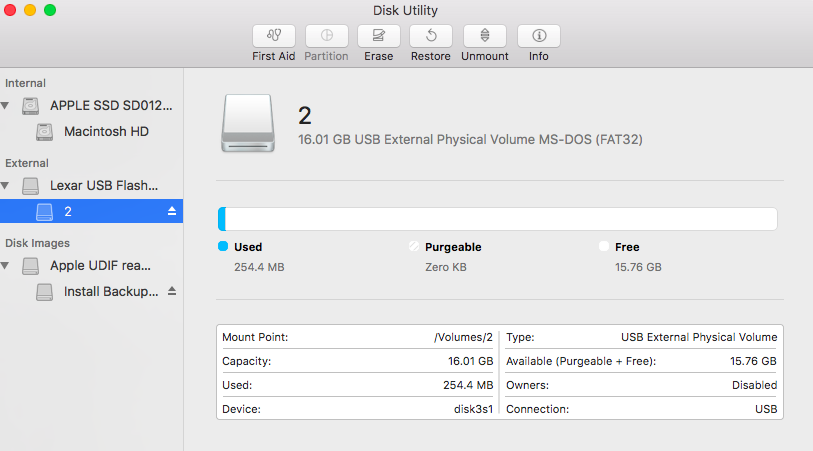 3. Eject the partition. This is listed below the USB Drive name itself, and has an eject button to the right. Labeled "2" in the picture above.
4. Format the USB Click on the USB Name, then Erase. Select Format MS-DOS and Scheme "Master Boot Record"
5. Format the partition Click on the partition below it that was just created, then Erase. Select format MS-DOS.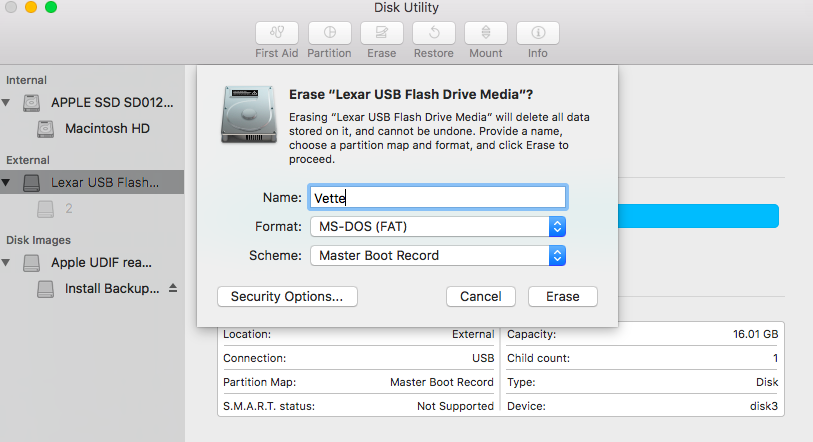 6. Add Audio Files Find your USB drive and drag and drop audio files onto it. Most people seem to recommend playlists, since those will play non stop in your Vette.
7. Put in in your Vette Plug your USB drive into the USB slot either behind the dash, or under the center console. Either one works for audio, in a 2016 at least.
Written on July 29, 2019
Other Posts